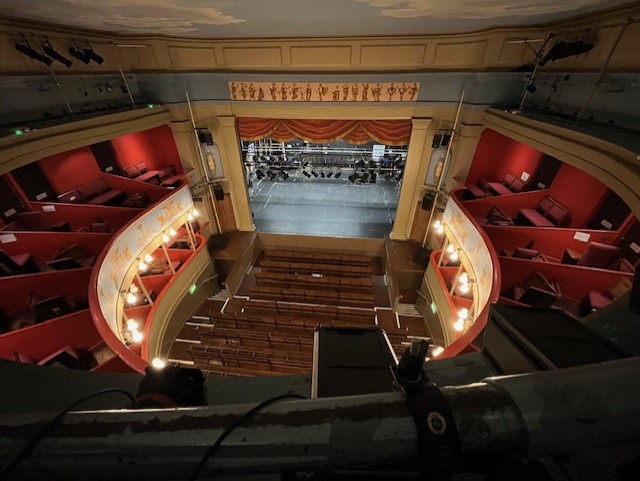 Dear friends,
This email comes to you from sunny Cambridge rather than from Italy, where we would have been if the car hadn't played up.
Norfolk proved to be a great holiday destination with one of the highlights the theatre show with the Rev Richard Coles last Wednesday in the Theatre Royal of Bury St Edmunds. We had an informative and entertaining tour in the theatre in the morning as well, as the picture testifies.
We are missing the wonderful Harvest Festivals and we hope you enjoy tomorrow in Capel.
God bless,
Dineke
Post expires at 9:50am on Monday September 30th, 2024