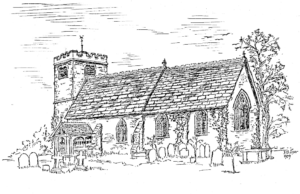 Welcome to the website of the parish of Capel and Ockley.  We are part of the Surrey Weald Team of parishes close to the south Surrey border with West Sussex. The other parishes in the team are St Peter's, Newdigate, and St Mary Magdelene, South Holmwood. Our church offers a variety of worship, both separate and as part of the Weald Team.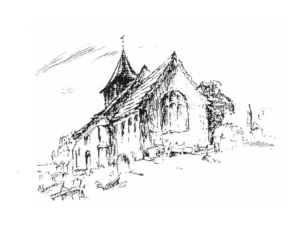 We are a two small friendly village churches joined in one parish. The churches remain rural, but are located in the busy commuter belt south of London.
We serve first and foremost God, our father in heaven, but serving God also means offering help and comfort to all around us. Love your neighbour as yourself. We therefore feel we must be at the heart of our community. We extend a welcome to all in the village and those visiting, all people of faith and all who have not had faith for some time.
Monthly Newsletter from Rev. Liz Richardson:
Liz's letter I hope you had a happy Easter and enjoyed the fine weather. We certainly did at home as we have enjoyed some family celebrations and were able to eat outside. This was particularly helpful as a certain little puppy was born and has taken over our dining room! Our lovely dog Ruby had a planned pregnancy but quite unusually for a large dog conceived only one puppy. This led to some birthing issues and post natal care in the form of hand rearing for the first five days. Ruby has now taken over her pup and both are doing very well I am pleased to report. Puppy is staying in the family so we have an exciting journey ahead. It has though been a very steep learning curve and plans to breed certainly did not go exactly to plan, despite careful consideration and preparation. While writing this I am hoping that soon I too will be able to sleep through the night once more!! As we consider the Easter story and the resurrection appearances that took place which we remember through this month's 'Sundays of Easter', things certainly hadn't gone as expected for Jesus' friends as they thought… Read More
Posted in
Vicar's News
Comments Off

on New life in more ways than one!
---
Latest issue of our monthly 'InSpire' Magazine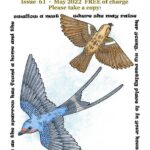 'For God, who said, 'Let light shine out of darkness' made his light shine in our hearts to give us the light of the knowledge of God's glory displayed in the face of Christ.' 2 Corinthians 4:6 This verse is just one in this month's Prayer Diary.  We thank Belinda Kerry for her regular Prayer Diary every month for the last couple of years and now seek a new prayer contribution for InSpire.  Lots to read and reflect on in this month's InSpire, together with the regular puzzles and Junior InSpire for our younger readers! MAY_colour.pdf Post expires at 10:46pm on Friday April 28th, 2023
Read More »
---
Older Entries »