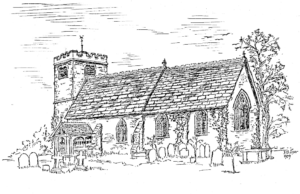 Welcome to the website of the parish of Capel and Ockley.  We are part of the Surrey Weald Team of parishes close to the south Surrey border with West Sussex. The other parishes in the team are St Peter's, Newdigate, and St Mary Magdelene, South Holmwood. Our church offers a variety of worship, both separate and as part of the Weald Team.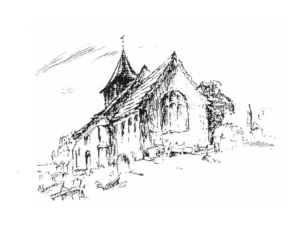 We are a two small friendly village churches joined in one parish. The churches remain rural, but are located in the busy commuter belt south of London.
We serve first and foremost God, our father in heaven, but serving God also means offering help and comfort to all around us. Love your neighbour as yourself. We therefore feel we must be at the heart of our community. We extend a welcome to all in the village and those visiting, all people of faith and all who have not had faith for some time.
Monthly Newsletter from Rev. Liz Richardson:
Last month's Remembrance Sunday services were I felt very special services as they always are but even more poignant this year. The service in the afternoon at Capel is the most attended service each year and it was wonderful to welcome our wonderful Scouts, Cubs and Beavers along with the British Legion and distinguished service people. I was also struck in the morning service at St Margaret's at Ockley at how wonderful it was that we continue to remember our war dead and how important this is, over 100 years later, that if it wasn't for the sacrifices made on our behalf we wouldn't necessarily have the freedom we enjoy today. Both wonderful services in our villages and thank you to Stuart Cole who gave an excellent address at Capel in the afternoon. Remembrance last month has given room now to begin the Christmas countdown which comes around faster each year doesn't it?! Not for the children I know – amazing how time is so much slower when you are a child! Many of you will have visited the now annual Capel Christmas Fair which was another wonderful occasion (yesterday as I am writing). A huge thank you to Suzanne… Read More
---
Latest issue of our monthly 'InSpire' Magazine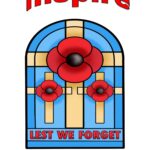 The November issue marks Remembrance Sunday and there will be services at both churches, including cafe church at Capel. "They shall grow not old, as we that are left grow old: Age shall not weary them, nor the years condemn. At the going down of the sun and in the morning, we will remember them". Remember … 'Even if prayers are not answered in the way we want or hope for, the act of praying changes the one who prays'. November_2023_autocol.pdf Post expires at 11:55am on Monday October 28th, 2024
Read More »
---
Older Entries »