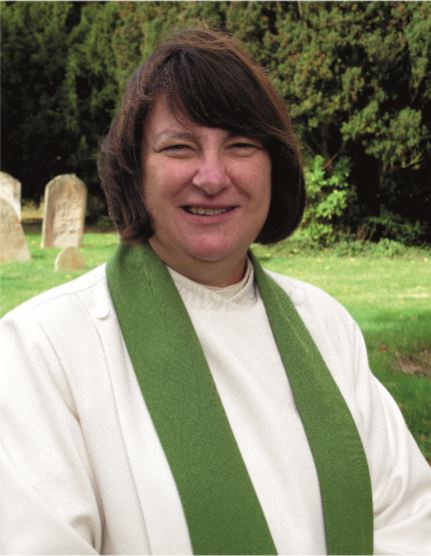 This month begins with final week of our season of Creationtide. Five weeks where we have explored our role as human beings in the story of creation, our relationship to the earth, and the earth's relationship with the Creator God. It has been a fascinating time of discovery and one which as a parish we hope to continue as well as aiming to cut our carbon footprint in our church buildings and churchyards. We shall be celebrating and giving thanks for God's creation at our Harvest Festivals, and Capel's Harvest Festival is the very first day of this lovely month of October.
We will be welcoming your donations of food that is suitable to take to Dorking Foodbank for their distribution as well as LeatherHEAD START who provide emergency housing for homeless people in the local area.
As well as donations of foodstuff we will be collecting monetary donations and offering our Harvest collections from both churches (St Margaret's Ockley and St John's Capel) to the charity ShelterBox. This charity based in Cornwall exists to ensure no one is without shelter after disaster. Providing tents, shelter kits, and other essential equipment ShelterBox works to support thousands of people affected by disasters all over the world. Currently their teams in Morocco have been visiting villages in the mountains where homes have collapsed leaving people with very little in the way of shelter and belongings. As winter approaches they are looking to support people affected by the earthquake with tents, blankets, solar lights and kitchen sets. ShelterBox is also responding to the humanitarian needs in Libya in partnership with ACTED another humanitarian organisation who are already working in Derna before Storm Daniel and have a good presence there. Do support these or any other humanitarian support agencies as they try to support those affected by these devastating so called natural disasters. If you would like to add to our ShelterBox donation this Harvest, please come to one of our Harvest festival Services or pop it through my Vicarage door in an envelope marked Harvest Donation.
On a lighter note (really?!) we have the opportunity to become amateur sleuths as another Murder Mystery play and supper is performed. Two performances, two villages, two suppers! Hurry and book your tickets for either Friday 13th October for Ockley or Saturday 14th for Capel. Should be great fun!!
Finally, at the end of the month we will be holding our annual service of comfort for those who are bereaved. Lists for names of loved ones will be put inside churches towards the middle of this month. This peaceful service will be followed by teas as usual.
In the meantime enjoy the colours and textures of Autumn, do visit your lovely parish churches and enjoy our harvest flowers, a fitting tribute to the glorious creation that God has given us.
With my love and prayers
Liz
Post expires at 6:33pm on Thursday September 19th, 2024