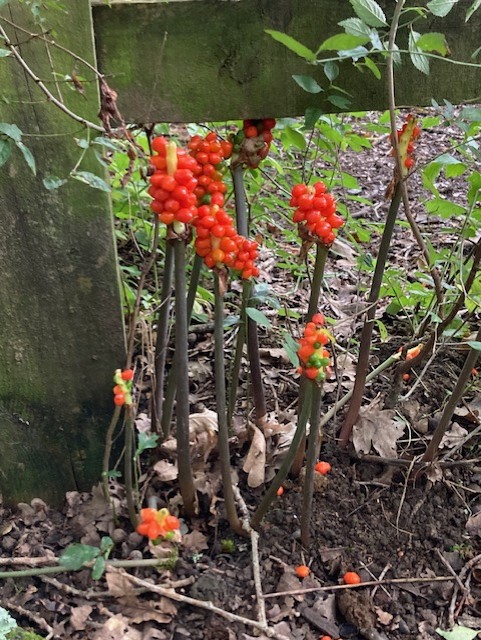 Dear friends,
Last week I could not finish the notes in time before leaving for a long weekend away.
Rev Liz kindly agreed to finish them for me, wherefore thanks. Unfortunately I didn't manage to post them on the website but here they are and I hope you find them better late than never!
Today's picture is of an early bunch of Lords and Ladies I met on a walk this week.
I am coming to the end of a year of editing the weekly news sheets and this email and I am hoping one of you will be taking on this fulfilling task. Please get in touch if you feel so inclined.
God bless,
Dineke van den Bogerd
Post expires at 8:24am on Wednesday August 7th, 2024