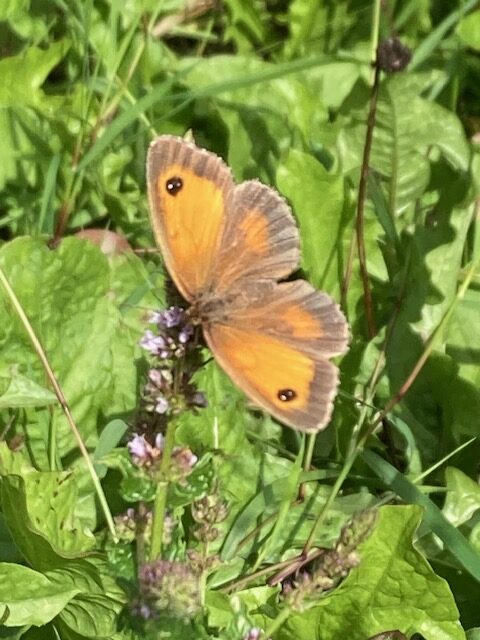 Dear friends,
Nest week, on Saturday 19 august, is the Capel show and I am very pleased that Rev Liz will once again be stepping in to edit the notes as I will be very busy this week preparing for my part in it. I hope many of you will look in on what promises to be a fabulous show at the bargain price of £5 pp (children 12 and under go free). The car show is full with 700 classic exhibits and the horticultural show will be brimming with entries.
The main picture today is of a Gatekeeper. One of the more common butterflies and my butterfly book informs me that it is most active and abundant at the hight of summer. There were loads of them on my walk last week. The second picture was taken from a motorway in the Netherlands last weekend. It doesn't do the sky justice and it reminded me of two of the things I miss living in the UK: wide open spaces and water.
I am coming to the end of a year of editing the weekly news sheets and this email and I am hoping one of you will be taking on this fulfilling task. Please get in touch if you feel so inclined.
God bless,
Dineke van den Bogerd
Post expires at 8:53am on Monday August 12th, 2024