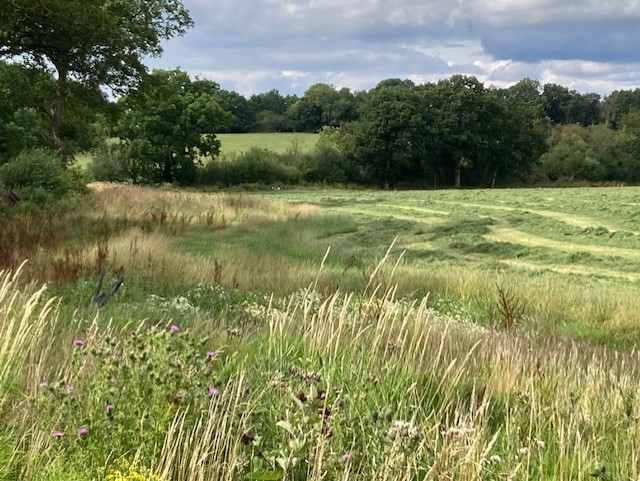 Dear friends,
Rev Liz is on a well-deserved holiday and Eric and Richard have kindly agreed to prepare this Sunday's parish service. Please come and support them. There will also be an opportunity to buy LOAF goods after the service, whilst you drink a lovely fresh brew/coffee and have a chat.
The August edition of Inspire magazine is available now to read or download on www.capelandockleychurch.org.uk/inspire-magazine/<www.capelandockleychurch.org.uk/inspire-magazine/>. If you would like to subscribe to receive your church's publications regularly via email please follow the link below to register. There are also hardcopies in our churches.
The picture today is of the beautiful Surrey countryside. It was the view of where I would have been on my walk home from Tanhouse farmshop before I reached Aldhurst Farm if I hadn't got lost ….
I am coming to the end of editing the weekly news sheets and this email and I am hoping one of you will be taking on this fulfilling task. Please get in touch if you feel so inclined.
God bless,
Dineke van den Bogerd
Post expires at 11:04am on Monday July 29th, 2024