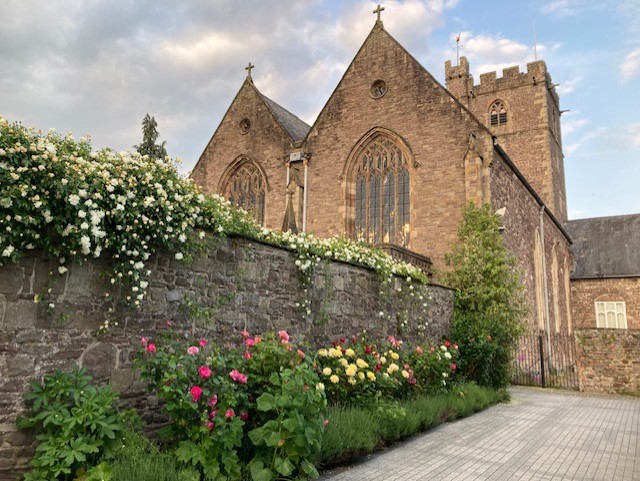 Dear friends,
The June issue of Inspire is out and can be read or downloaded from the PCC website now:
InSpire Magazine – The Parish of Capel and Ockley (capelandockleychurch.org.uk)<www.capelandockleychurch.org.uk/inspire-magazine/>
If you follow this link you can sign up to automatically receive Inspire and Liz's monthly letter via email as well as these weekly notes. More and more of you are doing this and we are very grateful for that! You can also pick up a paper copy of Inspire from one of our churches.
Attached word document explains how many people will be needed for our fundraising event at the Military show in Capel, the first weekend of July. Please read through and see if you could volunteer for one or two shifts. There are many different jobs, some public-facing, some behind the scenes and there is bound to be something you like.
The picture this week is of the church in Abergavenny. The rose covered wall had to be captured!
God bless,
Dineke van den Bogerd
Post expires at 10:37am on Monday June 3rd, 2024