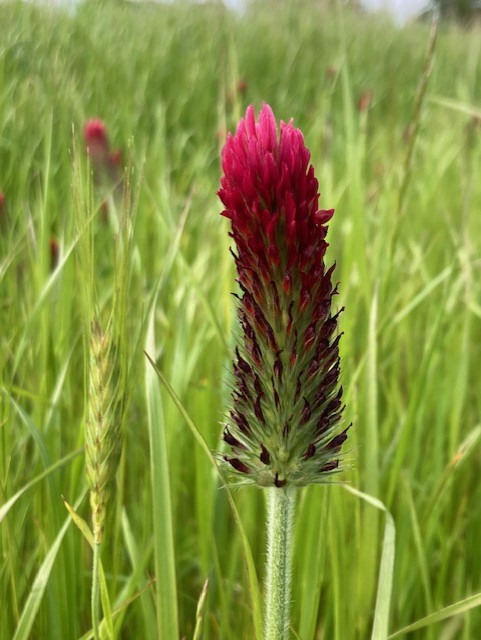 Dear friends,
The pictures today are all about crimson clover. I had not come across these pretty plants before last week. These pictures were taken last Tuesday on my walk home from Newdigate.
Unfortunately I will not be able to run the LOAF food stall tomorrow after the service as I have a chest infection and am running a temperature. Look for me at the next cafe church on June 11th in the Crown.
Lastly, I am very pleased to say that half of those who receive this email are now signed up to receive it via our website. If you haven't got round to doing this, please look at the instructions below. It really makes the life of yours truly much simpler if you do.
God bless,
Dineke van den Bogerd
Please Note: These emails come from my personal account. In order to strengthen the Church' data protection process, we would prefer you to subscribe to receive them from our website.
This way you control directly which publications you would like to receive and stop when you no longer wish to receive. Also, the more of you sign up that way the less admin will be required from volunteers. Just let us know when you have signed up for the different publications and we will take you off all personal mailing lists.
Click on the link to subscribe: Subscribe – The Parish of Capel and Ockley (capelandockleychurch.org.uk)<www.capelandockleychurch.org.uk/subscribe/>
Post expires at 5:32pm on Monday May 27th, 2024