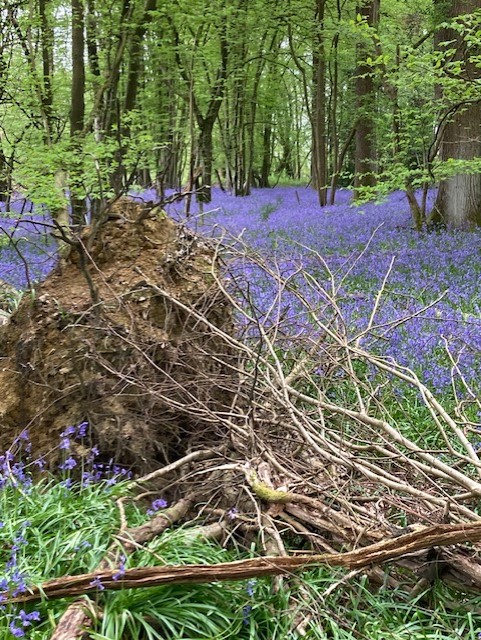 Dear friends,
As I write this email, the coronation is not far away and there is a steady drizzle but I am sure that the damp weather will not dampen the festivities all over the land.
Our villages are decked in flags and bunting and tomorrow looks to be a fun-filled day in Ockley on the Green with teas provided throughout the day by St Margaret's folk. In Capel the flower festival in Aid of Scott Boadwood pre-school will be worth visiting all weekend with teas provided. Look in the notes for opening times.
Yesterday's Capel 's got talent was a roaring success and Beatrice, who won the competition, received many accolades and a standing ovation for her moving performance.
Next Sunday is the start of Christian Aid week and Cafe church, at the Crown, will see a more elaborate breakfast with lovely pastries and we hope that many of you will come to enjoy what's on offer and donate for this good cause.
I have attached the lectionary readings but please note that these will not be used in the coronation services. The picture today had to be of bluebells. They are in their full glory now so please use some of this long weekend to enjoy them. They are everywhere.
God bless
Dineke van den Bogerd
Please Note: These emails come from my personal account. In order to strengthen the Church' data protection process, we would prefer you to subscribe to receive them from our website.
This way you control directly which publications you would like to receive and stop when you no longer wish to receive. Also, the more of you sign up that way the less admin will be required from volunteers. Just let us know when you have signed up for the different publications and we will take you off all personal mailing lists.
Click on the link to subscribe: Subscribe – The Parish of Capel and Ockley (capelandockleychurch.org.uk)<www.capelandockleychurch.org.uk/subscribe/>
Post expires at 10:03am on Monday May 6th, 2024