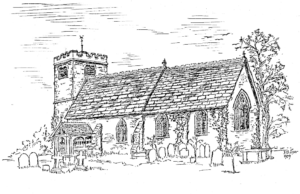 Welcome to the website of the parish of Capel and Ockley.  We are part of the Surrey Weald Team of parishes close to the south Surrey border with West Sussex. The other parishes in the team are St Peter's, Newdigate, and St Mary Magdelene, South Holmwood. Our church offers a variety of worship, both separate and as part of the Weald Team.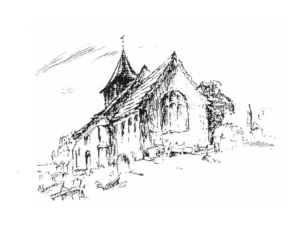 We are a two small friendly village churches joined in one parish. The churches remain rural, but are located in the busy commuter belt south of London.
We serve first and foremost God, our father in heaven, but serving God also means offering help and comfort to all around us. Love your neighbour as yourself. We therefore feel we must be at the heart of our community. We extend a welcome to all in the village and those visiting, all people of faith and all who have not had faith for some time.
Monthly Newsletter from Rev. Liz Richardson:
I am no marathon runner but I can imagine that it is typical that in those final last stages of a race i.e. more than three quarters through with the end in sight – these must be some of the most difficult to physically and mentally to run – your body and mind is tired yet you have to keep going. Yes the combination of January and a more intensive lockdown because of the Covid variant is tough. Yet and yet the end is in sight. It has been a delight and wonder that so many of our over eighties and key workers have proudly been vaccinated and surely helps us all to cope with current restrictions. Each of the three lockdowns we have experienced have seemed to have their different flavours so to speak. Last March seemed very much quieter and of course we had the blessing of the beautiful Spring in which I remember lots of lovely walks with bluebells and primroses, exploring more of our local countryside around Capel and Ockley, clapping for the NHS and Carers, digging allotments, scarecrows and all sorts! Flexibility arrived in the early summer so that was another change and support bubbles… Read More
---
Latest news from the Church of England
Items for Page:
There are no posts that match the selection criteria.