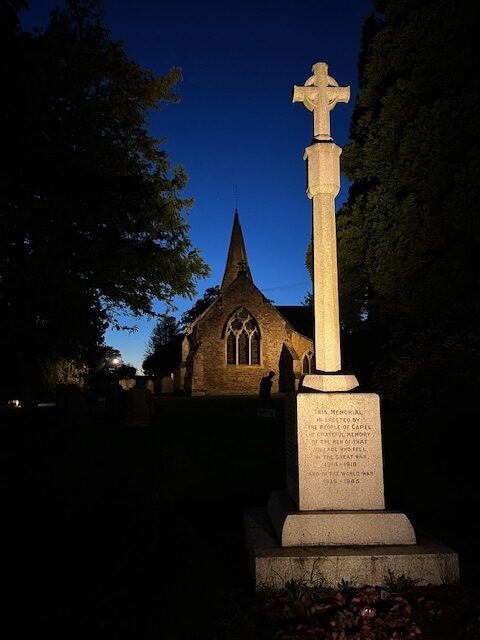 Dear Friends,
This week it is not Dineke, but I doing the honours to write the weekly news sheet. Dineke is away on a short trip to see her sister in the Netherlands.
Remembrance Sunday is upon us and in the morning Cafe Church in Capel will reflect in their special way on remembering and grief. There will also be traditional Remembrance Services in each of our churches. For good measure services are as follows:
* 10:30 Café Church Capel, St John the Baptist
* 10:45 Remembrance Service Ockley, St Margaret's
* 15:00 Remembrance Service St John the Baptist
The services will of course be especially poignant give the turbulent times in which we find ourselves. May the God of Love and Life have mercy on us all.
Today's picture is snap I took a few weeks a go when I walked to the murder mystery play and I happened to pass St John's at just the right time.
Blessings
Dik
Post expires at 5:52pm on Sunday November 10th, 2024