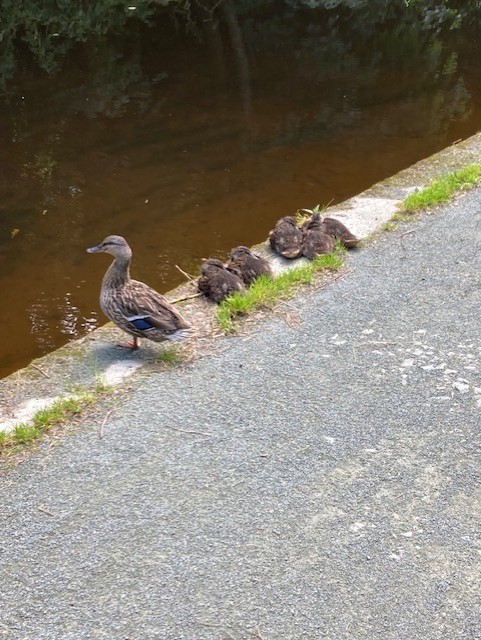 Dear friends,
As I write, I feel the need to check my diary because it looks a lot like autumn has arrived!
With our continental neighbours experiencing extreme heat we are bracing ourselves for rain, thunderstorms and wind gusts of over 45 mph. Quite a contrast with last weekend too.
The picture today was taken last Sunday in Wales: a small but feisty mother duck watching over her resting brood at the canal edge.
God bless,
Dineke van den Bogerd
Post expires at 8:32am on Monday July 15th, 2024