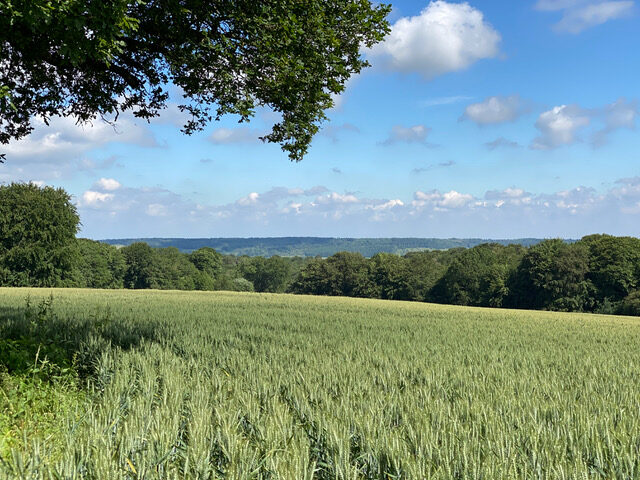 Dear friends,
This week has seen torrential rain and today beautiful sunshine, as a keen gardener I've enjoyed every second of it. The roses are in full flower and everywhere looks beautifully lush and green.
This Sunday Martin Gilpin has kindly agreed to come and take Communion 10.30am at Capel and Ockley will have Matins at 9.30am run by their very competent team. A big thank you to everyone who has helped with services whilst Liz and Doug are away, particularly Martin and Graham (who is back next Sunday) who are kind enough to give up worship at their own churches to come and lead us.
We have a couple of events coming up in our villages next week:
Saturday 3 July sees The Surrey Hills Chamber choir and The Surrey Hills Singers performing at the Crown Inn from 3pm. Tickets can be booked via Capel box Office (www.capelboxoffice.co.uk ) . Apparently there are only about 10 tickets left so book now!
Sunday 4 July sees the first ever Ockley Church teas 3-5pm at Ockley church, please do go along and support them.
Scott Broadwood School has a new clothes recycling bin which is for everyone to use. It's just by the school gate so if you've been wondering what to do with all your old clothes that aren't good enough for the charity shop the answer is right here! The school will benefit from all our donations so get decluttering! NB please remember this donation point can't take duvets, cushions or pillows.
I will be away for a few weeks over the next couple of months, specifically 18 July 1 and 15 August – would anyone like to have a go at the weekly sheets? I can provide a template and all the pre printed sheets with the readings on. I am also looking for someone to deliver to a few people around Capel on those weekends. This is specifically for those who can't make it into church at the moment and don't have easy access to a computer. Your help would be much appreciated, just reply to this email.
I attach the readings, weekly sheets, and the Bishop's sermon which this week is given by Archdeacon Paul Davies. You can also watch this here:
https://www.youtube.com/watch?v=W3Z0cQ9biVE
Lastly, this weeks photo of the week is a lush green pasture picture taken today on a lovely walk from Abinger Bottom to Leith Hill and back down to Broadmoor before continuing to Friday Street and home. A blissful walk for a warm day as much of it is in the shade.
With love and prayers
Debbie von Bergen
debbievonbergen@icloud.com
07774 784008