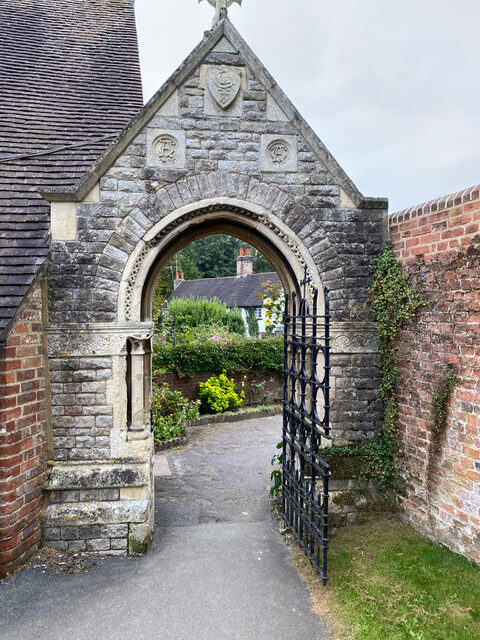 Dear Friends,
I do hope you have had a good week and have managed to find some sunshine whilst out and about. I have spent the week starting the next decluttering phase here at home.
As most of you know we are aiming to downsize next year, and so much of the last 25 years worth of possessions are gradually being discarded. For September I have taken on the task of decluttering a number of items every day starting with one on September 1st, two on the 2nd, and so on until you declutter thirty on the 30th. That should result in 465 items in total! The decluttering for me isn't the difficult part it's finding new homes for them all, as I want to try and keep as many out of landfill as possible – so watch out, I may be arriving on your doorstep with 'gifts'! On a serious note I do have a long list of organisations who would like our discarded items that are still in good condition, so do let me know if you are trying to find a new home for something.
This week we have two Sunday services:
Matins BCP at Ockley 9.30am
Family Communion at Capel 10.30am
We also have church teas at Ockley on Sunday 3-5pm – do go along and sample their wonderful cake!
Next Saturday sees Capel market back in action again 8.30-11.30am in The Crown carpark, Capel.
The Crown are also hosting a coffee morning on the 8th in aid of McMillan cancer, so do visit and donate to this wonderful organisation.
The readings and weekly sheet are attached as normal along with the flier for the Capel Christmas Fair which I forgot to include last week. Please mark the date 20 November in your diaries and if you can volunteer to help on the front desk, or selling raffle tickets or serving coffee and tea please do reply to this email.
Lastly two photos this week from a lovely circular walk from Betchworth church to Brockham which is great at this time of the year but to be avoided in the winter!
Debbie von Bergen
debbievonbergen@icloud.com
07774 784008