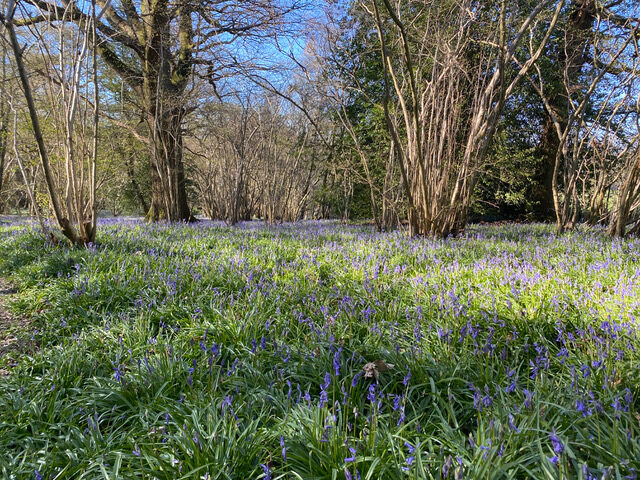 Dear Friends,
I know the weather is still chilly, but isn't the sunshine wonderful, so much better than the snow which came as quite a surprise this week. We even managed to have our first meal outside at a pub, it felt quite surreal after all this time, as though we were doing something wrong!
This week the Bishop's sermon has been given by Martin Breadmore the Archdeacon of Dorking – it's well worth a view on Youtube if you have time:
https://www.youtube.com/watch?v=jtxZggWE3zM
The transcript is attached as normal.
We have a some of dates for your diary:
Saturday 8 May 3-5pm church teas outside at Capel Church. These teas are in aid of the Great Green Wall and all the proceeds will go to TREEAID one of the charities involved in this wonderful movement. What's more as the money will be raised before 9 July the government will match anything we raise so every penny you spend on tea and cake will be doubled! Please come and support us, the teas will be socially distanced and adhere to all the guidelines. There will be gazebos if the weather is less than clement. Bring your friends!
Saturday 11 September 8pm at Capel Church Cottage concerts is back! The first concert will be the wonderful Jacqui McShee from Pentangle with Kevin Dempsey and Mike Piggott. Her last concert was a huge success and all the tickets sold out well before the date, so please book now to make sure you get a seat. Enormous thanks to Bob and Judy Cranham for organising these concerts – it's great to have them back.
Saturday 20 November 12noon – 4pm Capel Christmas Fair. I know it's a little early to be advertising this, but please put the date in your diaries, Suzanne Cole and I have put a lot of work into finding some really interesting stalls. The proceeds will be split between the church and MNDA (Motor Neurone disease Association). We will have some great lunch food from Hill House Farm and Silent Pool distilleries are coming to do mulled gin! We also have Dorking Breweries and their beer. Every ticket includes a free tea or coffee, so please bring your friends we hope you'll enjoy it.
Please remember that due to the sad death of the Duke of Edinburgh we changed the church services last week. Therefore this Sunday there will be 9.30 Holy Communion at Ockley with Rev Liz and Capel will have Cafe church at 10.30 led by Bob Cranham and the band. The service at Ockley will include some of Prince Philip's favourite readings and hymns sung by the choir. Services are back to normal next week with 9.30am Morning Worship at Ockley and 10.30am Family Communion at Capel, this will be followed by our APCM, the paper work for which will be sent to you next week by email. If anyone would like printed copies please let me know.
Please do let me know if you have any neighbours or friends who would like to receive our emails, so long as I have their permission I will happily add them to our list. Alternatively if you no longer wish to receive these emails do just reply to this email saying unsubscribe. We never share your details with other organisations.
Lastly, our photo of the week was taken this morning whilst walking in the bluebell woods here in Capel – they are just beginning to flower, be prepared for lots more photos of them as they are my favourite flower, and something I treasure each year.
With love and prayers
Debbie von Bergen
debbievonbergen@icloud.com
07774 784008