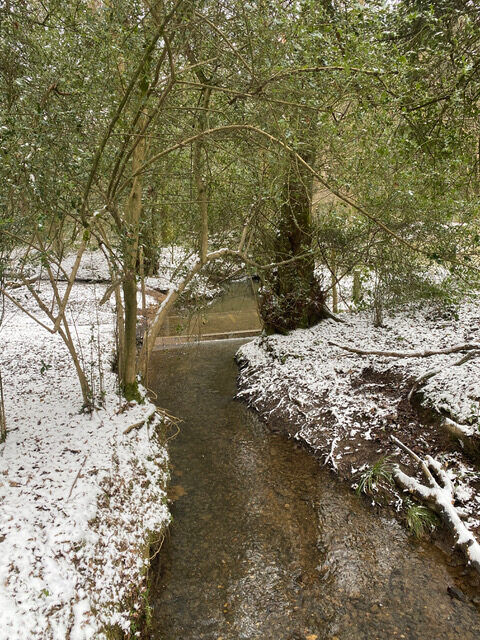 Dear Friends,
I hope you've all managed to stay warm this week as our temperatures have dipped well below freezing for much of the time. This, I understand is the last day of the cold weather so it'll be back to wet and warm next week!
This week our online service has been brought to you by the Cafe church team a big thank you to Bob, Dik, Dineke, Claire and 'Baptist' Dave. You can find the uplifting service here:
www.capelandockleychurch.org.uk/2021/02/13/cafe-church-sunday-before-lent-sunday-14-february-2021/
We also have our next Zoom coffee and prayers tomorrow (14th) so do join us from 10am, you don't have to stay for the whole time, just drop in to say hello and tell us how you are getting on. The invitation is here:
us02web.zoom.us/j/83446368088
Meeting ID: 834 4636 8088
This week we have also included Bishop Jo's newest sermon. The text is attached but if you would like to watch the sermon you can find it here:
https://youtu.be/1HDlEJvymf0
If that hasn't already given you enough to watch you might like to have a quick view of the newest 'Open the Book' video that some of us produced for Scott Broadwood school this week:
https://www.youtube.com/watch?v=vWAlolQcxEk
Do feel free to share this amongst your children and grandchildren.
In case you don't know Open the Book is a Church of England initiative where members of local congregations go into their Infant and Primary schools to perform stories from the bible. These are all scripted so that the schools know exactly what will be said. Obviously whilst we are in lockdown we are not allowed into school so we have embraced modern technology and started to do the sessions online. It's been great fun trying to think of how we might do each story without all being present in one space. Hopefully the children like the result. Would you like to help too? We would love some more volunteers to join us, everything can be done from the comfort of your own home and there are lots of different things to do, from being a narrator, to performing a part, to preparing a few props. Do get in touch.
Both of our churches have recently registered projects with Surrey's new 'Your Fund', which has £100 million to invest in capital projects over the next 5 years. Ockley has put down their new lavatory and lighting and Capel has registered the paths around the church which are in a parlous state at the moment. Please would you take a few moments to go on line and click the pink 'agree' button as the more support we have for these applications the more likely we are to proceed to the next stage. Ockey's can be found here:
yourfundsurreymap.commonplace.is/comments/601a897788c74e00368cee66
And Capel's here:
yourfundsurreymap.commonplace.is/comments/601d53028eddfb2c7307dd84
Lent is fast approaching, it's often a time when we give something up but this year how about approaching it differently and take something up, in the past I've taken up picking up rubbish when I'm out walking, or saying good morning to everyone I meet, or even paying for the coffee of the person behind me in the queue. Have you got a good idea? Muddy church (which aims to take church outside) has come up with the idea of a 'Heart bomb' decorating our windows and neighbourhoods with hearts to show people love and kindness. I thought a line of painted pebbles along the church path might be a nice idea.
Continuing the Lent theme, please don't forget our Lent course starts on Monday 22nd February 7-9pm on Zoom. Do sign up with Rev Liz if you would like to join us. The theme is 'Creation Matters' and the course lasts for 6 weeks. Don't worry if you can't come to all of them though, we will be recording the sessions for you to look at later.
There is also an Ash Wednesday Zoom service at Newdigate at 9am which we have been invited to join as well. For this service you might like to have some ash mixed with water at the ready to mark a cross on your forehead at the relevant moment. The details are here:
us02web.zoom.us/j/82775853147?pwd=T0ZyU0lqOEpoTFczb0NXcHFSN0ZKUT09
Meeting ID: 827 7585 3147
Passcode: prayers
There are lots of Lent resources available, so we will be sending out a special email on Shrove Tuesday with a selection. We are also producing a special 'Lent bag' which will go to those members of our congregation who don't have access to the internet. Our churches will also have some along with special Lent booklets so do pop in and pick one up, they should be available from late next week.
Our picture of the week is Holmwood Common looking picturesque in the snow – it was mighty chilly!
Lastly, Please wish Betty Mitchell a very happy birthday on Sunday 15th
With love and prayers
Debbie von Bergen
debbievonbergen@icloud.com
07774 784008
Please do let us know if you would rather not receive emails from us, or alternatively let us know if there is someone who would like to be added. We will never share your details with other organisations.