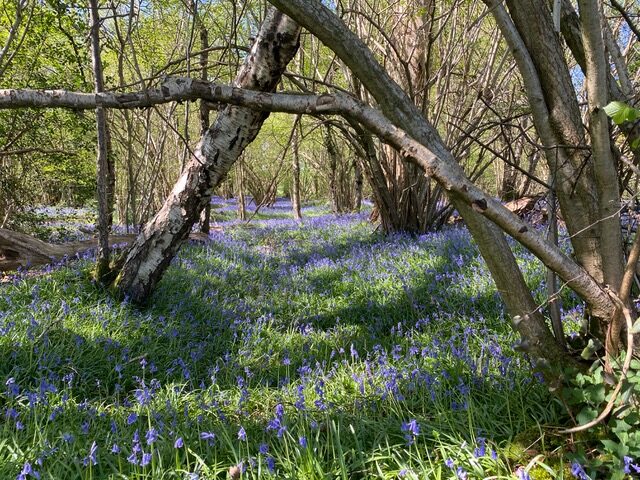 Dear Friends,
I hope you have all had a good week. We've had few days away in sunny Somerset, looking at possible villages and towns that might become our next home. It's been a marvellous week for walking with the weather a little cooler, but still dry, so I do hope you've managed to find time to search out the carpets of Bluebells which will disappear within the next couple of weeks – their appearance is always a highlight.
This week's services are as follows:
9.30am Matins Ockley
10.30am Family Communion Capel
We also have church teas first at Ockley on Sunday and then at Capel on Bank holiday Monday – do go if you can as the money raised goes to support our churches and it's a great chance to catch up with friends over a cup of tea and delicious cake.
The May issue of InSpire will be in our churches shortly. It has full details of the Queen's Jubilee celebrations in Capel. It would be lovely to be able to advertise Ockley's plans as well, if someone would send them to me I would be most grateful.
As you know we have three important events coming up in our calendar, the first is this coming Thursday when it is the church's turn to make the puddings for the Capel village lunch. We have 4 promised so far, but could really do with another 2 or 3. Please do sign the form in Capel church or reply to this email if you can help.
The other two events are the Vicarage fete – back after a 2 year absence on 25 June (all money goes to our local schools) and the Military Show at which we will be running the Coffee and cake stall, please help if you can by signing the sheets in our churches.
Photo of the week this week has to be the lovely Bluebells.
With love and prayers
Debbie von Bergen
debbievonbergen@icloud.com
07774 784008