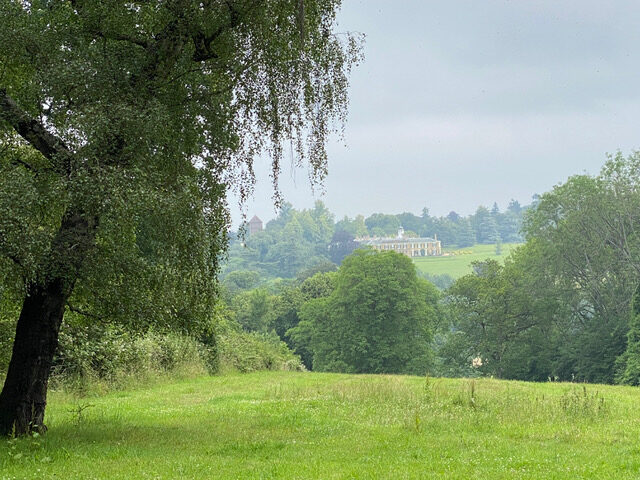 Dear Friends,
Sport has rather taken over in our house this week, not only has my husband watched most of the Euro football matches – not just England, which given he's not generally a football follower means he thinks we have a chance of winning, but he's also watching the Rugby matches which feature two Lions teams this weekend. I thought that sounded rather confusing, but he tells me that it will all become clear as they play the match! I obviously don't understand!
Whilst all the sport is being watched and played, Suzanne Cole has managed to produce yet another wonderful edition of InSpire. Copies are in our churches now so do pick yours up. We have also delivered copies to those who are struggling to get into church so hopefully no-one has missed out. Do let me know if for any reason you can't go to church to pick up a copy and we will try and deliver one to you. Inspire is also available online here: www.capelandockleychurch.org.uk/2021/06/30/inspire-magazine-issue-52-july-2021/
Suzanne has also been busy creating more beautiful cards which are available in Capel church, please leave a donation in the wall safe. These cards have been very popular, we have raised over £250 from them, so thank you for supporting our church in this way.
Sadly, whilst doing my deliveries today I heard that Bernie Osborne died this week. Please include her family and friends in your prayers. Her name is not on this week's sheets but will be included next week.
Graham Everness will take both our services tomorrow – 9.30am Matins at Ockley and 10.30am morning worship at Capel. A huge thank you to Graham for leading us in worship again this week.
This is the first week that the diocese have not produced a weekly sermon, so Graham has kindly given me the sermon he will give tomorrow which I attach for those who can't be in church.
Our online services will continue for now, please do let us know if you find them helpful, how often you view them and any other suggestions you may have.
I also attach the readings and this week's weekly sheet.
Don't forget that Sunday afternoon sees the first ever Ockley church teas 3-5pm, please support them by having a cup of tea and eating lots of cake!
Lastly, the photo of the week is a rather misty view of Polesden Lacey taken from Ranmore this week – the weather has not been conducive to photography this week.
With love and prayers
Debbie von Bergen
debbievonbergen@icloud.com
07774 784008