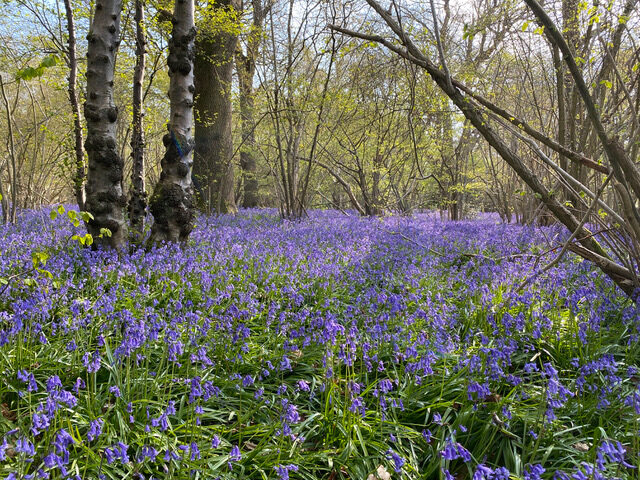 Dear Friends,
The Bluebells are looking beautiful and all around me the leaves are breaking with that lovely fresh green, but my goodness it's cold. They say it's the coldest April since 1980, so let's hope May is a bit warmer and allows us to meet each other outside with out having to wear thermals.
Speaking of meeting outside, please do join us for the Tea for Trees Church Tea at Capel on 8 May 3-5pm. All the money raised will go to TREEAID for the great green wall. We will be serving the teas outside, so do dress appropriately, you will be given a very warm welcome! Even better the government is matching pound for pound any money raised before July, so all our donations will be doubled!
I attach this week's weekly sheets, the readings and the bishops sermon which is given by Paul Davies our Archdeacon from the vineyard at High Clandon, which incidentally is well worth a visit not only for the view and the vines but also to see their wild flower meadows when they are in flower. The link for the sermon is here:
https://www.youtube.com/watch?v=O1biuGhs9zM
I've also attached the list of services for May, this is as published in our village magazines and is subject to change whilst restrictions are being lifted, so do check our website for up to date information. The services and all other events can be found under the events calendar under activities: www.capelandockleychurch.org.uk/events-calendar/
Don't forget you can recycle your printer cartridges and stamps in the porch of Capel church; bread bags, pet food pouches and baby food pouches at the Crown and clothes and shoes in good condition including jewellery and scarves, ties and belts via Norman and George Ede.
This weeks photo – it had to be the Capel bluebells which must be at their peak now – what a joy!
Debbie von Bergen
debbievonbergen@icloud.com
07774 784008