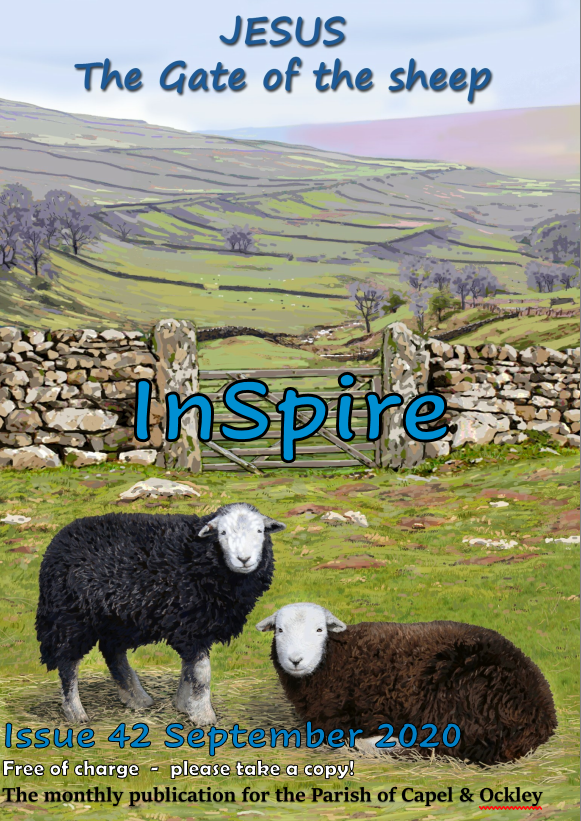 Dear friends,
What a chilly bank holiday weekend!  A bit of a contrast to our heatwave
just a couple of weeks' ago!  I hope everyone enjoys the extra day on
Bank Holiday Monday, and who knows, maybe the sun will show it's face?!
Attached are this week's notice sheets, the readings and Rev Liz's
sermon for the Twelth Sunday after Trinity.  Please note that Ockley
church boiler works will run into September and there will be no service
on Sunday 6th September.  We will of course keep everyone updated on the
works in both churches.
Also whilst writing, can I advise you that the *September's issue of
InSpire (issue 42) will be in churches (church porch at Ockley) this
afternoon* and has been uploaded to the website so it should be
available to download in the next couple of days. Or you can of course
subscribe to receive it monthly:
www.capelandockleychurch.org.uk/subscribe/ This link can also be
used to opt in to receive the weekly sheets in this way and our 'Vicar's
Letter'.
September's InSpire has lots of interesting articles, including one from
our parishioner Chris Cooper on his involvement with the Bluebell
Railway from it's inauguration 60 years ago – fascinating reading!
I do hope you enjoy your Bank Holiday weekends and for anyone going back
to school or other educational establishments this week in whatever role
that is, I wish you well in the changing environment we all find
ourselves in.
With very best wishes,
Suzanne
Suzanne Cole 07923 517202