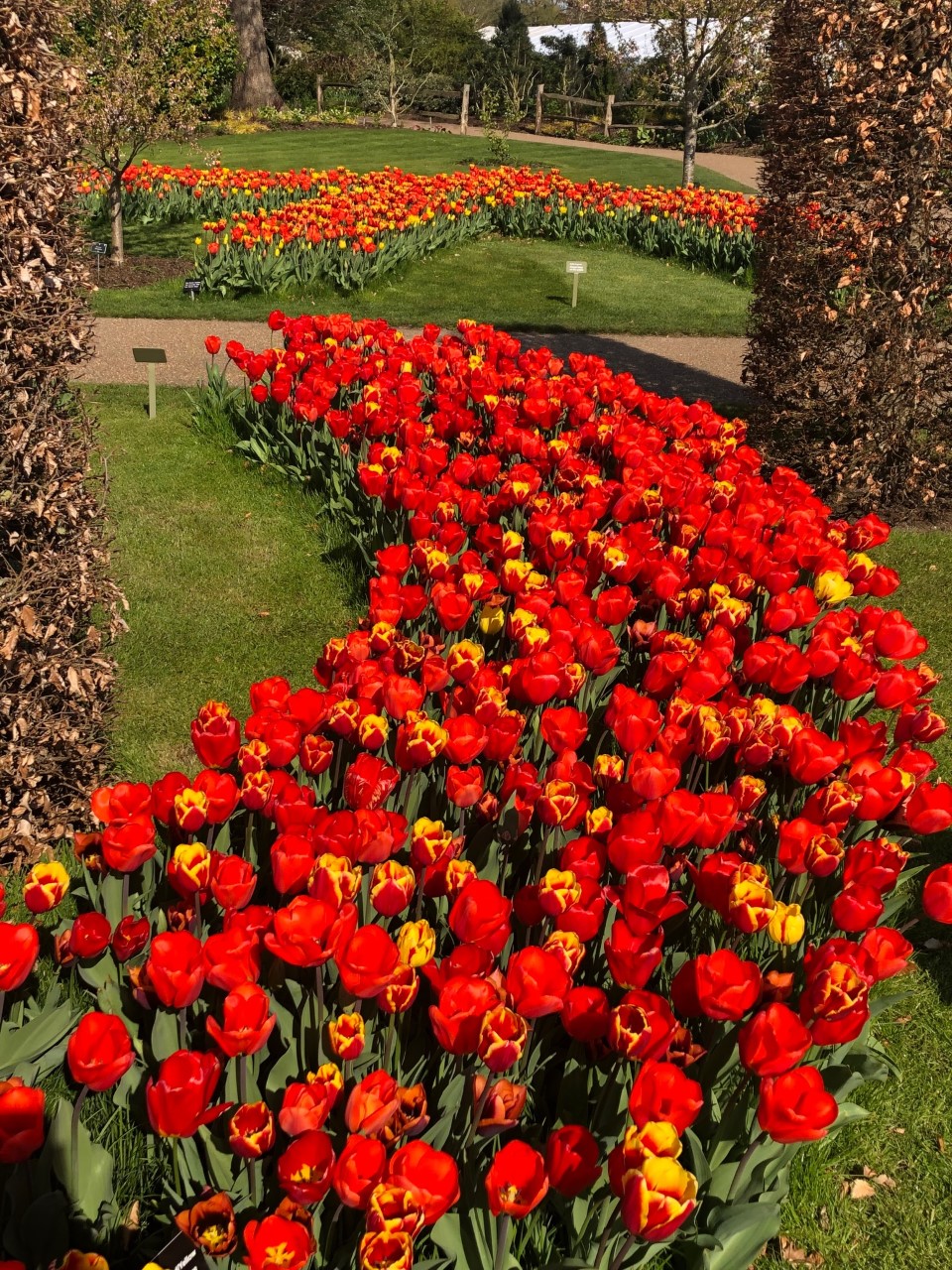 Dear friends,
It's finally starting to warm up. The cold spring has meant a prolonged flower display and it has been wonderful to see the long season of flowering blackthorn, daffodils and other spring flowers. Don't forget to go on a bluebell walk this week. The display has just started and it is glorious. Mike Reeves sent in a couple of photo's he took on a visit to RHS Wisley. Many thanks Mike for attached tulips.
We are now getting very close to the coronation weekend and I hope you can fit in a visit to St John's flower festival. The opening times are in the notes and Joy and team will be serving tea, coffee and cakes throughout. All donations will go to Scott Broadwood, our great little pre-school.
It is now possible to sign up for regular giving to your church online:
Give to your parish – Parish Giving Scheme<www.parishgiving.org.uk/donors/find-your-parish/?keyword=RH5+5HP&parishName=&distance=1&registeredOnly=>
Please consider this (if you haven't already signed up) as it makes our treasurer's life infinitely easier to receive regular donations this way: PGS sorts out all the Gift Aid for those who have signed up for that option and all regular income comes in one report. You stay in control though and any changes (frequency, increases, decreases, opt out of Gift Aid or cancellation) are easy to sort out yourself online or by phone. Any amount helps the financial planning of our parish.
We still have packs for those who prefer to fill out a form. Just send me an email or ask someone when you are in church next time.
A reminder: please consider signing up to receive the weekly notes (and Liz's letter and Inspire!) via the website. 30% of subscribers have done so in the last year and I am considering adding some additional features that can only be viewed when signed up this way. See below how to subscribe.
God bless,
Dineke van den Bogerd
Please Note: These emails come from my personal account. In order to strengthen the Church' data protection process, we would prefer you to subscribe to receive them from our website.
This way you control directly which publications you would like to receive and stop when you no longer wish to receive. Also, the more of you sign up that way the less admin will be required from volunteers. Just let us know when you have signed up for the different publications and we will take you off all personal mailing lists.
Click on the link to subscribe: Subscribe – The Parish of Capel and Ockley (capelandockleychurch.org.uk)<www.capelandockleychurch.org.uk/subscribe/>
Post expires at 9:13am on Monday April 29th, 2024