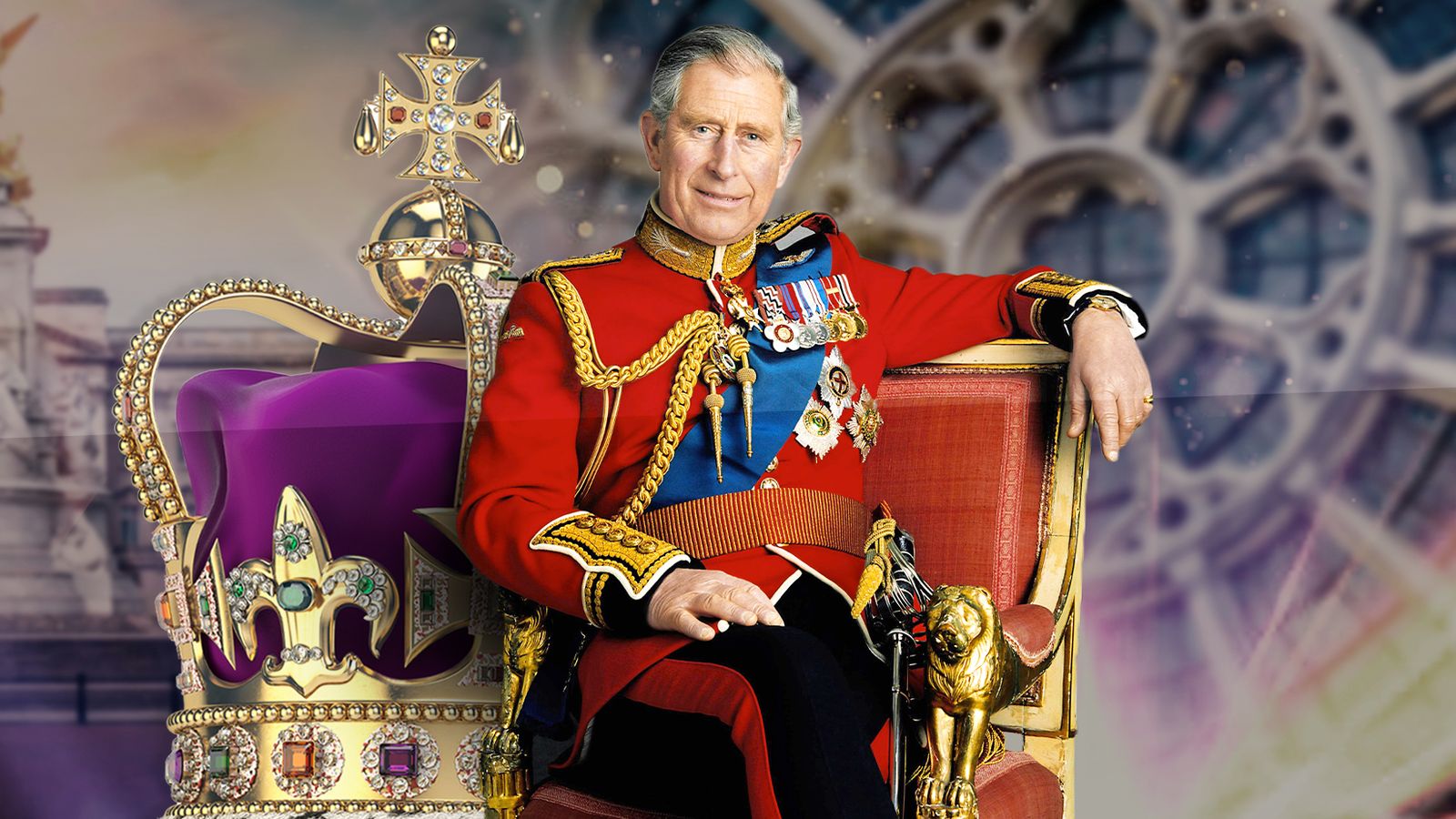 We are at church enjoying what is known as the Great Fifty Days of Eastertide during which the tone of joy created on Easter Day is sustained through to the Feast of Pentecost at the end of this month. So May is very much a month of celebration which is very appropriate for the Coronation of King Charles III.
We will be holding special Services of Commemoration at both Ockley and Capel, on Sunday the day after Coronation Day. In Ockley the service will take place outside in the Coronation Marquee on Ockley Green at 9.30am preceded by coffee and croissants from 9am! Later that day the village will celebrate with various fun events and Ocklympics on the Green.
Then it will be a quick dash for me to Capel for our Service of Commemoration in church, where we will be joined by Brigadier (Ret'd) Roger Hood, Deputy Lord Lieutenant of Surrey. Brig. Roger is looking forward to being with us on this occasion and we are especially keen for children and their families to join us too as we would love them to take part in a special 'royal parade' within the service. Please do encourage any young, and if they would be either happy to make a crown, and/or dress up in appropriate costume that would be wonderful and Brig. Roger will be there in his special uniform too! Following the service there is to be a chocolate treasure hunt in the church grounds!
As many of you hopefully are aware, before all of this, there is to be a special screening of the Coronation Service on the Saturday in the Village Hall, preceded of course by Capel's Got Talent on Friday evening. Yours truly and her Pastoral Assistant will be performing…. comedy of course!! Do check the rest of this magazine for all the various events happening over the Coronation weekend at our so aptly named wonderful pub, The Crown.
Bank Holiday Monday then is an opportunity for us to help out as encouraged by His Majesty and there will be a working party to tidy the school front garden and a litter pick. Details elsewhere in this edition.
Finally of course we are looking forward to welcoming you into St John the Baptist for a wonderful Flower Festival – obviously a Coronation theme! From what I am hearing it sounds as if it will be marvellous and several village groups are taking part. Refreshments will be served throughout but again do check the church events page for timings.
Please do join us if you can – we are so excited about all the lovely events which will be rounded off at the end of this month as we celebrate the outpouring of God's Holy Spirit on those celebrating Pentecost all those centuries ago in Jerusalem, which enabled the Church to truly take form.
I will finish my letter with a prayer for King Charles as he is crowned King.
Almighty God, the fountain of all goodness,
bless our Sovereign Lord, King Charles,
and all who are in authority under him;
that they may order all things
in wisdom and equity, righteousness and peace,
to the honour of your name,
and the good of your Church and people;
through Jesus Christ our Lord.da
Amen.
Post expires at 6:03pm on Wednesday April 24th, 2024