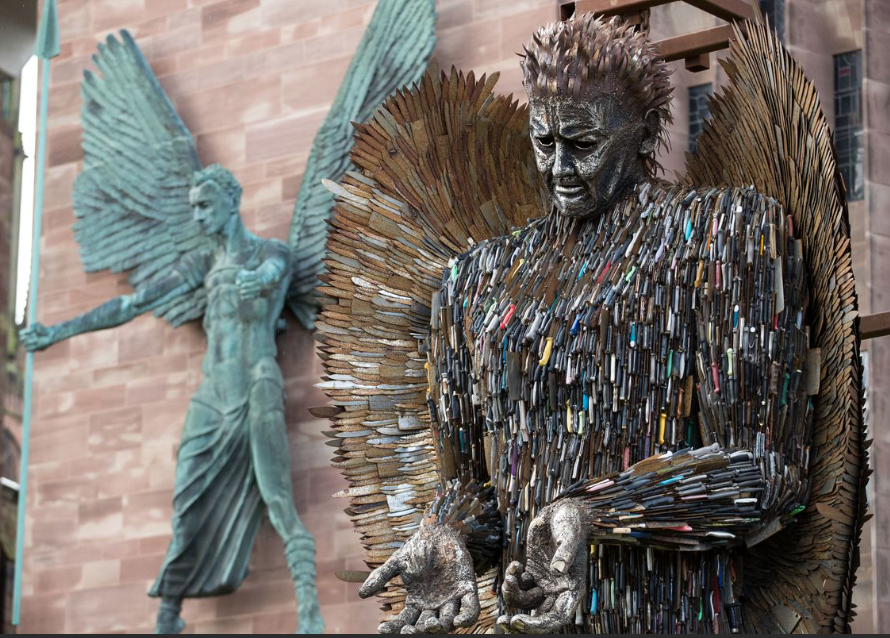 Dear friends,
Mothering Sunday and Dik and I plan to go to the Cathedral today. In front of the cathedral is a travelling statue (also known as the National monument against Violence and aggression) called the knife angel. I thought it appropriate to post this here today as the main victims of knife crime are young people, whose parents don't always realise how dangerous a place this world can be for their children. If you would like to know more about it have a look:
Knife Angel – Wikipedia<en.wikipedia.org/wiki/Knife_Angel>
On a practical note, I am still looking for someone who will take on collating the weekly notes for Sundays 2 and 9 April.
God bless,
Dineke van den Bogerd
Please Note: These emails come from my personal account. In order to strengthen the Church' data protection process, we would prefer you to subscribe to receive them from our website.
This will give you exactly the same content but you control directly which publications you would like to receive and stop when you no longer wish to receive. Also, the more of you sign up that way the less admin will be required from volunteers. Just let us know when you have signed up for the different publications and we will take you off all personal mailing lists.
Click on the link to subscribe: Subscribe – The Parish of Capel and Ockley (capelandockleychurch.org.uk)<www.capelandockleychurch.org.uk/subscribe/>
Post expires at 10:13am on Monday March 18th, 2024