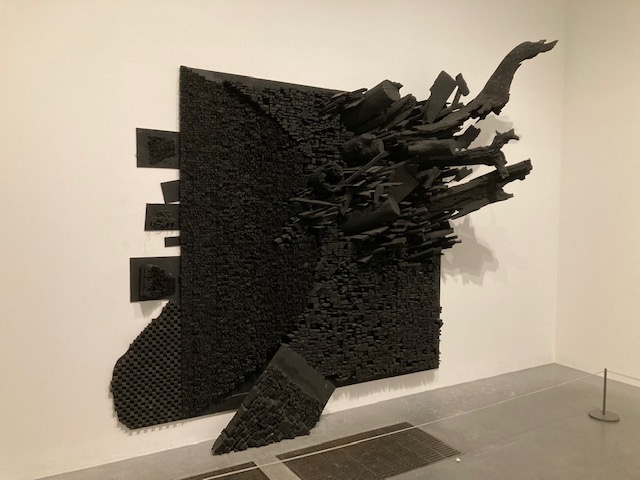 Dear friends,
Attached is a leaflet of the Ukraine goods collection that is currently underway in Ewhurst. If you have any of the indicated items that you can drop off that would be great.
Towards the end of the month I will be going away for 10 days and I would be grateful of offers to do the notes for Sundays 2 and 9 April.
This week's photo is from our visit recently to Tate Modern. A lot of the exhibits were beyond me but this piece was very striking.
God bless,
Dineke van den Bogerd
Please Note: These emails come from my personal account. In order to strengthen the Church' data protection process, we would prefer you to subscribe to receive them from our website.
This will give you exactly the same content but you control directly which publications you would like to receive and stop when you no longer wish to receive. Also, the more of you sign up that way the less admin will be required from volunteers. Just let us know when you have signed up for the different publications and we will take you off all personal mailing lists.
Click on the link to subscribe: Subscribe – The Parish of Capel and Ockley (capelandockleychurch.org.uk)<www.capelandockleychurch.org.uk/subscribe/>
Post expires at 11:53am on Monday March 11th, 2024