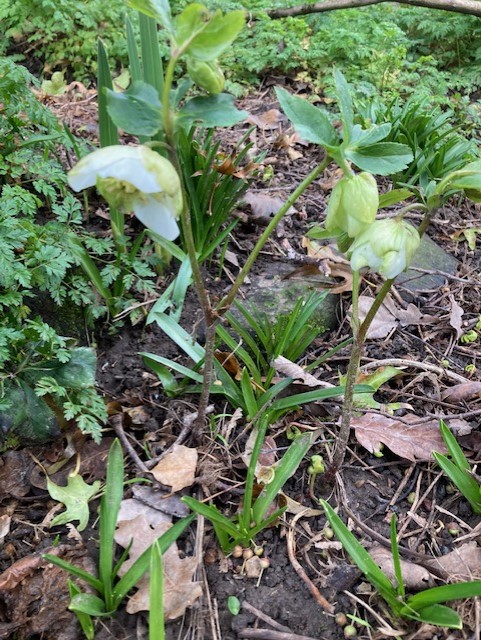 Dear friends,
It's March already and Mothering Sunday is not far off. This means the start of the season of teas as the first one is always on that Sunday.
On the hospitality theme, I would like to draw your attention to the soup lunches in aid of the Bishop of Guildford's relief fund. Several volunteers have made soup to be served for a donation and Joy has agreed to do takeaway as well but please do bring a container if you would like to take her up on this. All details are in the notes attached.
Inspire magazine is out now and Suzanne tells me there is some info on BBC recordings in Guildford cathedral early this month. If you would like to attend, please find the info in this month's magazine:
InSpire Magazine – The Parish of Capel and Ockley (capelandockleychurch.org.uk)<www.capelandockleychurch.org.uk/inspire-magazine/>
I am very pleased with the number of subscribers signing up for this email via our website. If you know of someone in your household or circle of friends who is not yet signed up and is struggling, please give them a hand. Naturally I will be happy to help as well if you get stuck. Use the link at the bottom to get to the right page.
Having had to lock up the hens because of avian flu has had one advantage: one hellebore (attached picture) has come back after the whole bed was devoured by them over the years. Must get some more now: I love them!
God bless,
Dineke van den Bogerd
Please Note: These emails come from my personal account. In order to strengthen the Church' data protection process, we would prefer you to subscribe to receive them from our website.
This will give you exactly the same content but you control directly which publications you would like to receive and stop when you no longer wish to receive. Also, the more of you sign up that way the less admin will be required from volunteers. Just let us know when you have signed up for the different publications and we will take you off all personal mailing lists.
Click on the link to subscribe: Subscribe – The Parish of Capel and Ockley (capelandockleychurch.org.uk)<www.capelandockleychurch.org.uk/subscribe/>
Post expires at 10:02am on Monday March 4th, 2024