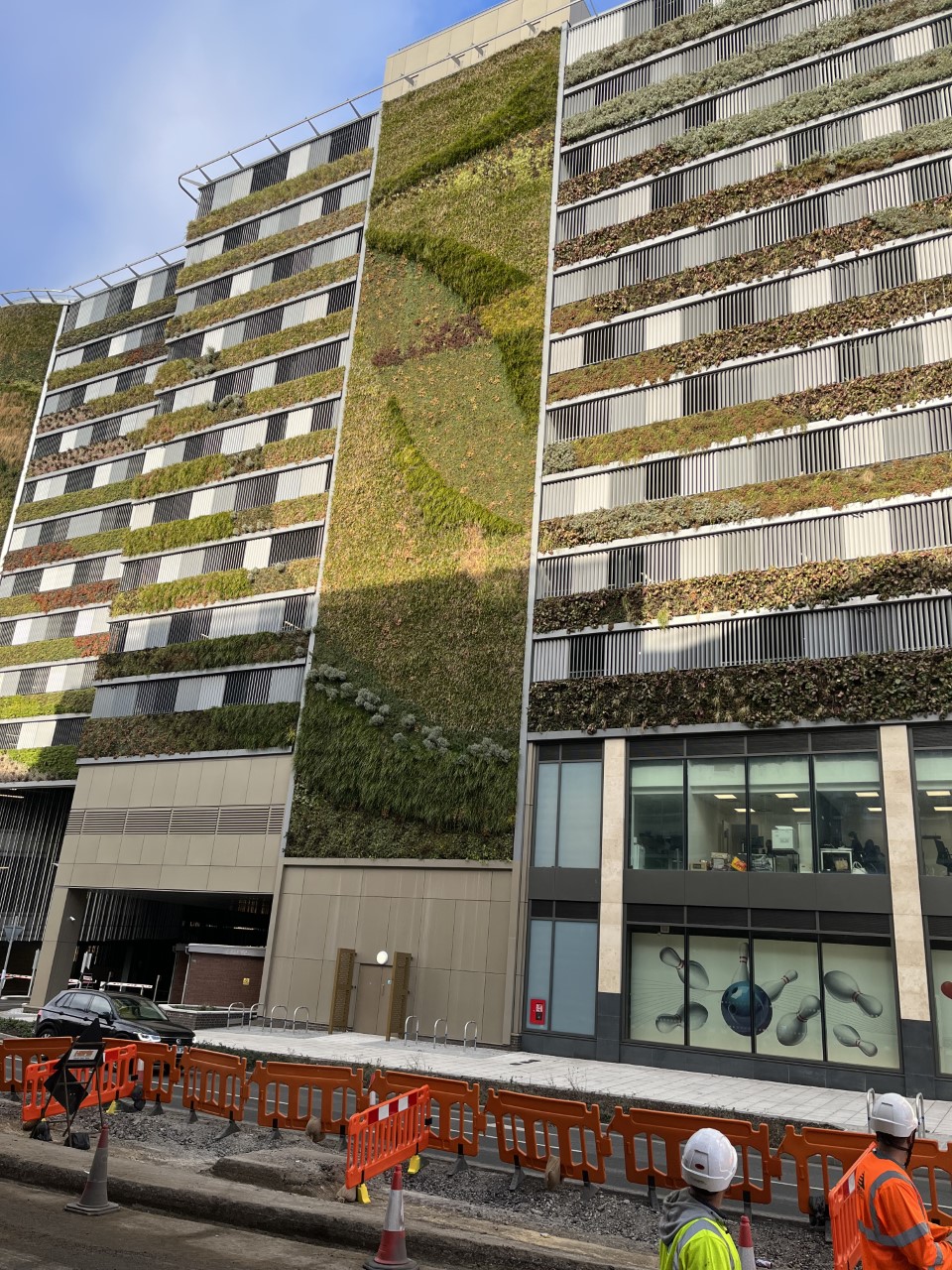 Dear friends,
To start I would like to thank all of you who have signed up to receive the notes via the PCC website. If you haven't got around to it yet please see how to do this at the bottom of this email. If you need help, please do not hesitate to ask me.
Our Lent course 'Living in love and faith' is starting this week. Rev Liz tells me there is a lot of interest and it will be a great opportunity to learn form each other when we explore the bible and exchange ideas. Please do come as we would love to hear your thoughts and feelings too!
This week we remembered how the war in Ukraine started a year ago. The end is not in sight and deep down we all consider what the consequences of this conflict could be. Let us continue to pray and provide practical help where it is needed.
The picture this week was taken by Rev Liz. We went to a CofE carbon net zero seminar (more about that in the near future) and walking back to the multi storey car park this is what it looked like from the outside: largely covered in green plants arranged in beautiful patterns it was a joy to behold.
God bless,
Dineke van den Bogerd
Please Note: These emails come from my personal account. In order to strengthen the Church' data protection process, we would prefer you to subscribe to receive them from our website.
This will give you exactly the same content but you control directly which publications you would like to receive and stop when you no longer wish to receive. Also, the more of you sign up that way the less admin will be required from volunteers. Just let us know when you have signed up for the different publications and we will take you off all personal mailing lists.
Click on the link to subscribe: Subscribe – The Parish of Capel and Ockley (capelandockleychurch.org.uk)<www.capelandockleychurch.org.uk/subscribe/>
Post expires at 11:33am on Sunday February 25th, 2024