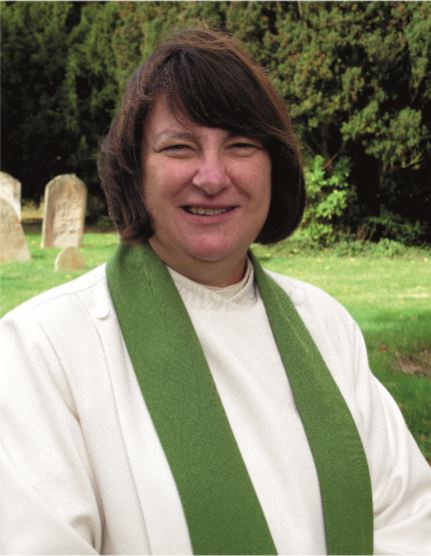 A few days ago, the General Synod of the Church of England welcomed the Bishops' proposals for providing prayers to bless same-sex couples in church which is I am sure, something you have heard about through media coverage. Synod members also voted to 'lament and repent' of the failure of the Church to welcome LGBTQI+ people and for the harm that LGBTQI+ people have experienced and continue to experience in church. This was a landmark debate with a last minute proviso that the use of these prayers would not contradict the Church's historic and current teaching on marriage. The debate overran by several hours and although the Synod passed the motion, it is very clear that the Church of England is very divided on this issue. The debate follows six years of listening, learning and discernment known as Living in Love and Faith. The Synod debate heard many different arguments from members' personal experience and the Church Times newspaper asked the Archbishop, Justin Welby about the place of personal experience in decision making. He reflected that if you read the Book of Acts – the Acts of the Apostles, the clearest and most important decisions were a combination of scripture, of observation and of personal experience. I like the way the Archbishop puts this and it certainly fits with the way I interpret scripture and encourage others to do so likewise. As I wrestle with the opposing views within the wider Anglican Church, one word came into my mind very clearly. That word is humanity and more precisely, that we show humanity to others. This is what I believe Jesus did always in his teaching. He showed humanity.
In order to explore what these landmark prayers of blessings might mean for us in our local situation we are running as this year's Lent Course, the actual course based on the six years of listening, learning and discernment also known not surprisingly as 'Living in Love and Faith'. Please do join us on an evening or afternoon to journey with us as we as a group or in smaller groups, reflect on our experiences, consider others' and examine scripture, all in a context of mutual respect. Details and times are in the Church diary section. Do contact me if you would like further information on these.
The importance of showing humanity to others has never been more important when in recent weeks we have watched with horror and waited with hope for survivors of the devastating earthquake in Turkiye and Syria. Described as truly apocalyptic our hearts and prayers have gone out to those affected and many of us will be donating to the Disaster's Emergency Committee (DEC) via many different aid agencies or directly. Some have also been involved in sending out much needed baby goods and supplies for all ages. We are donating funds collected from some of our church services to send to the DEC. It would be good to know of other ways we can help too…. With this in mind we will be holding on most Saturdays during Lent a simple soup lunch at Capel Church. Donations will be given to the Bishop of Guildford's Lent Appeal – to help the vulnerable and needy and 50% of the fund will also be given to help the earthquake survivors. The heating will be on I promise and expect in any case a warm welcome!
With my love and prayers as ever
Liz
01306 711260 liz@hostmyserver.co.uk
Post expires at 2:43pm on Saturday February 17th, 2024