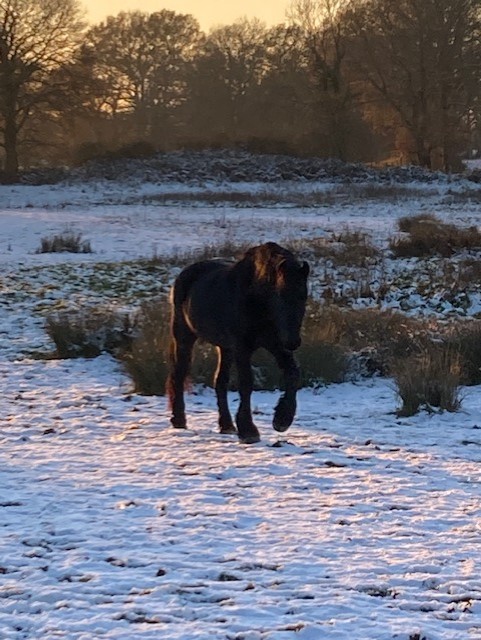 Dear friends,
Here's to a new year.
I have never made new year's resolutions. We didn't grow up with the concept and growing up I realised two things: hardly anyone ever stuck with them for more than a couple of days and changing your habits takes more than deciding one day that everything is going to be different because you wish it so. In the past I have managed to change a few bad habits but not without falling back occasionally to have to clamber back out of them again. The point is to be aware, be prepared to put in an effort and seek guidance.
On that note I have noticed that having two attachments with the same name is highly confusing so I have changed the name of one of them starting next week. Not a resolution but an action!
This Sunday is cafe church and I have attached the menu as made available by Bob. The first prayer in the notes has been nicked from this menu.
The picture this week is of our Friesian horse last month in the snow. Maxie is a coldblood and therefore very hardy. She is much happier when it's freezing than in summer with high temperatures and enjoys rolling in the snow on a regular basis.
God bless,
Dineke van den Bogerd
Post expires at 12:02pm on Sunday January 7th, 2024