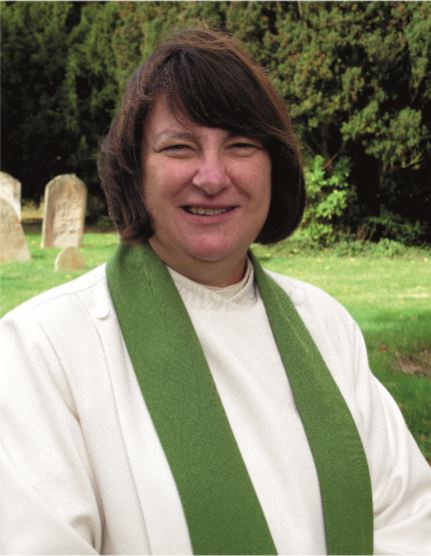 Dear friends
Happy New Year! Here we are again at the start of the year and perhaps thinking what the year ahead might look like? Well, it will no doubt continue to be a tough time for many as we negotiate the continuation of winter but it always lifts me when I see how even in January the days are just that bit lighter and longer. December 21st was the day the year turned as it was officially the shortest day and the official beginning of astronomical winter. Things can only get brighter!
This month we are very much celebrating Christ as the light that came into the world, following the visit of the Magi to the manger at the beginning of this month right through to the last days of January as Jesus is presented at the Jewish Temple as was the custom. This 'presentation' falls for us this year on the 29th January when we traditionally hold our annual Christingle service. We do hope many will join us for this lovely occasion when we decorate oranges with fruits, sweets, a red ribbon and a candle. A couple of days later it is Candlemas Day when traditionally candles were blessed on that day and candle-lit processions used to take place before church services. In fact people used to consider Candlemas as a halfway point through winter while they waited for the Spring. So its getting even better then!
During this year we are hoping to make a start on a new project here at St John's. We have been planning and discussing a garden of remembrance in the top left hand corner of the churchyard. It will consist of an area of lawn for the burial of ashes with appropriate seating, along with a wall for the placing of commemorative plaques. You may have noticed stonemason and sculptor, our friend Shawn Williamson who has been working on the restoration of the boundary wall in that area at the end of last year. The area has a wonderful peacefulness about it and I think will prove to be a quiet place for peace and reflection. There are already beautiful ancient trees in place and we will be planting appropriate hedging and shrubs to support the wildlife we all enjoy so much. We will be publishing the plans early this year so do come and have a look at what we are envisaging in due course.
So as we travel through the month of January, let us remember how those famous three wise men or thirty (?) looked up to the skies, trusted in the stars, without knowing exactly where they were going. By faith they set out on a journey to look for Jesus. They had observed his star rising in the east. We sing don't we as we remember each year the visit of the Magi the chorus 'O star of wonder, star of night, star with royal beauty bright, westward leading, still proceeding, guide us to thy perfect light'. So I pray that you may also be guided to the perfect light of all – God in Christ – the most perfect light!
With my love and prayers
Revd Liz
Post expires at 1:25pm on Wednesday December 13th, 2023