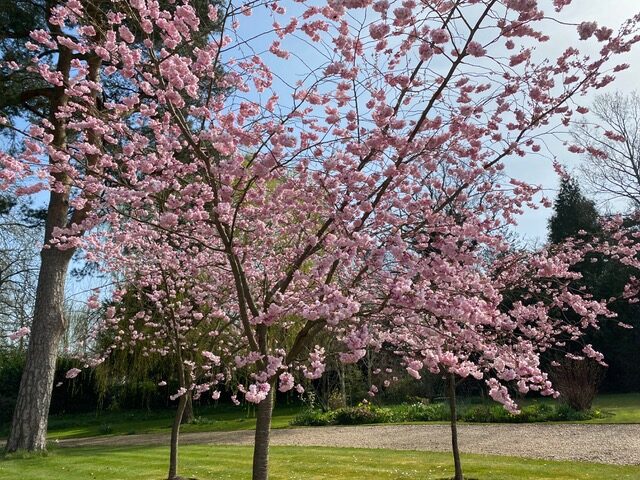 Dear Friends,
So, the weather lulled us into a false sense of security and then wham! We were back to freezing cold winds and even a smattering of snow – no wonder we talk about the weather so much in the UK! Still, the spring flowers look beautiful and most of them are robust enough to cope with freezing temperatures for a few days.
Now that my family are fully recovered from Covid we have been out and about again. There is something about 10 days enforced isolation that makes you appreciate the daily social contact with people, even if it's just stopping to say a quick hello whilst nipping to the shops or walking the dog. So, I now have a better appreciation of what all of you who are unable to go out, or who are still trying to self isolate as much as possible must be feeling. If there is anything we can do to make your time at home more bearable, please do let us know.
This week we have the following services and events:
9.30am Matins Ockley
10.30am Family communion Capel
Followed by 11.30 APCM, the documents for this important meeting will be sent out by separate email.
3-5pm Church teas Ockley
Sadly Francis McFaul will no longer be able to join us for Palm Sunday next week at Capel, he is in hospital and has asked for our prayers, so please do remember him and his wife Jacqui, as he battles yet another health problem.
Rev Liz had notification this week that the Parish Breakfasts will start again on April 9. The first gathering will be at Okewood Village Hall from 8.30am. These wonderful breakfasts are organised by Kindred Spirits who run the Pavilion Cafe at Ockley. There is always a delicious breakfast and an interesting speaker. This time this is going to be a spokesperson from the charity Compassion which many of us in the parish support. If you would like to go please book beforehand either by phoning 01306 627386 or emailing eofgparish@gmail.com <mailto:eofgparish@gmail.com> . I hope to see you there.
Photo of the week this week is a picture from my garden – the lovely cherry trees on our front lawn doing their thing – fleeting but so beautiful.
With love and prayers
Debbie von Bergen
debbievonbergen@icloud.com
07774 784008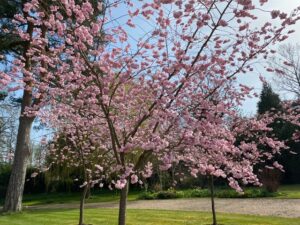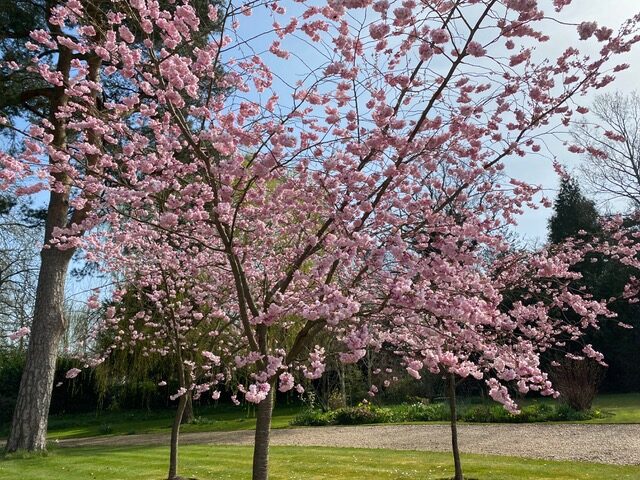 Post expires at 5:24pm on Sunday April 2nd, 2023