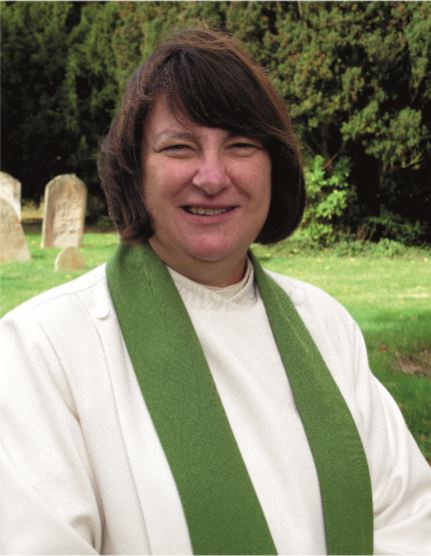 Spring is finally here as we look forward to celebrating Easter this month. The gardens are really waking up now and its been wonderful to see the daffodils and other Spring flowers especially out in the villages. Easter Day took place in the garden as Mary meets the risen Lord Jesus thinking him to be a gardener. Rather wonderfully it was only when he called her name that she recognised Jesus and that somehow he was alright, that he was very much alive, even though he warned against touching his resurrection body…. This is the reason for the hope that Christians have, that although Jesus was put to death he rose on the third day as he predicted, breaking into a whole new life, an eternal life which he gives to us if we would but let him break into our lives. I often demonstrate this in my Easter Day talk by breaking a chocolate Easter egg! Before that though we continue to travel through the days of Lent and Holy Week.
We begin this month by holding our Annual Parochial Church Meeting – a chance to review and take account of the last financial year. Reports will be ready for you to collect inside our churches or to look at online. Please see information on our website www.capelandockleychurch.org.uk
The following week we celebrate Jesus' triumphant entry into Jerusalem with Palm Sunday. This year we have the traditional Palm Sunday service with a dramatised reading of the Passion from Luke's gospel at St Margaret's at Ockley. At Capel we welcome back Francis McFaul who will be leading Cafe Church along with Bob and the Band, showcasing some of his new songs which will evoke the highs and lows of Palm Sunday.
Holy Week moves on then to Maundy Thursday where the Surrey Weald Team of churches, that's us plus Newdigate and the Holmwood, have a service of Holy Communion where we remember the events of the Last Supper and the arrest of Jesus. It is a moving service which we finish by taking off all the altar vestments in silence, keeping a watch and leaving in silence. The following day is Good Friday and there are two services to observe this significant day. The first is at Ockley with a service of reflection and silence using contemporary painted images of the Stations of the Cross. Called 'One Friday' it comes with an accompanying illustrated booklet and the paintings will be on display at St Margaret's throughout Holy Week. The second service on Good Friday is at Capel which has the combined choirs of St John's Capel and St Peter's Newdigate singing Stainer's famous choral work 'The Crucifixion'. A combination of choral singing, some narration and congregational hymns we hope this service will be a fitting tribute to the events of Good Friday as well as the recent terrible events in Ukraine who are undergoing their own Good Friday at the moment. Finally Easter Sunday dawns and both churches will have special Easter celebration services along no doubt with Easter eggs! Church teas of course will be back in strength so do look at our list of services and events here in the magazine for more precise details of timings.
Wishing you all a very happy Easter
My love and prayers
Revd Liz
The situation in Ukraine
We and the national church continue to watch and pray for Ukraine and are here to offer help and support to any refugee families when they start to arrive in our country, especially if they are resettling near us. We are liaising with Capel Parish Council also, so that we as a community can seek to do the best for our Ukrainian friends.
Post expires at 10:53am on Sunday March 19th, 2023