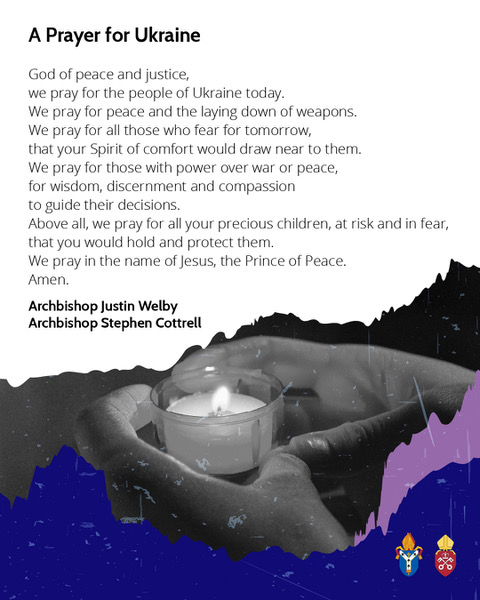 Dear Friends,
Who would believe that next week is the start of March! I can see green shoots on our hawthorn hedges – always one of the first plants to come back into leaf, and the snowdrops have now been joined by crocuses and some early daffodils – the march of spring has started.
Sadly, in other parts of the world they are facing fear and devastation, we can only pray for all those who have been caught up in the violence in Ukraine. The Archbishops of Canterbury and York have designated tomorrow as a day to pray for peace and have issued the following prayer:
If you would like to look at more of the Church of England's resources around this day please follow this link:
www.churchofengland.org/prayer-and-worship/worship-texts-and-resources/praying-peace-world
I do hope you will be able to join us at one of our services tomorrow. They will be as follows:
9.30am Holy communion Ockley
10.30am Morning worship Capel
This week sees the start of Lent so there will be a service at 11am on Ash Wednesday at Capel, please do come if you are able to.
So many people are struggling at the moment with illness, the aftermath of Covid, pressure of work etc. We hold prayers every Friday evening at 5pm at Capel Church where we pray for everyone on our prayer boards and the health of the parish, it lasts about half an hour and is a wonderful calm time to make the break between the working week and the weekend. Do come if you can.
Finally, our photo of the week is of an oak tree on Holmwood Common this morning – it has obviously withstood last weeks storm and stands proud in the sunshine.
With love and prayers
Debbie von Bergen
debbievonbergen@icloud.com
07774 784008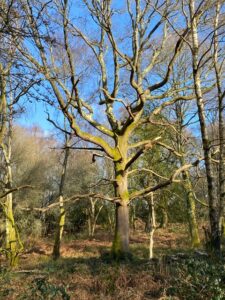 Post expires at 12:05pm on Sunday February 26th, 2023