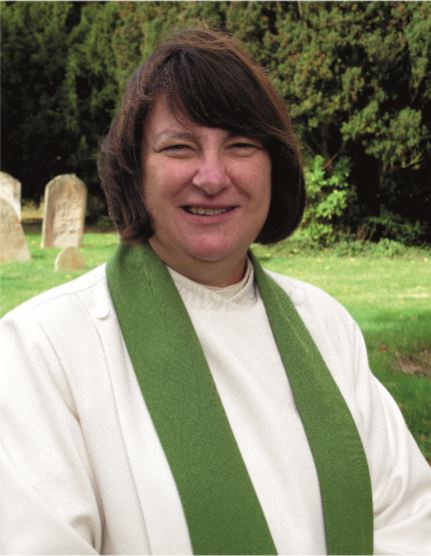 Spring cleaning – love it or loathe it?! As I write this to you on a late January morning – one of those sometimes rare sunny beautiful winter mornings, the sun pouring in through the windows exposes all that post Christmas dust! I'm in the mood to clean – opening windows and doors to let the fresh air and light in – what a treat! Well this lovely month of February we begin the month celebrating Candlemas Day. Candlemas is a traditional Christmas Festival that remembers when Mary and Joseph take the infant Jesus to the temple in Jerusalem to be presented to God where he is recognised as the one who will bring salvation to the whole world, yet there will be suffering along the way… You will recall that we hold our Christingle service the Sunday before. There was lots about that in my letter last month. In pre- Christian times this day was also known as the Feast of Lights and celebrated the increase strength of the life giving sun as winter gave way to spring. In fact this ancient festival marks the midpoint of winter, halfway between the shortest day and the spring equinox! This so called Festival of Lights is the reason we have decided to keep the nativity scene on the vicarage lawn for what might seem a long time! I hope you have enjoyed the display and thanks again as ever to Christina Curtis for her creativity and assistance in bringing the holy family back to the vicarage along with a new addition – the donkey. It has been wonderful for us to see the joy and awe that many have expressed through their stopping to explore, photograph and generally interact with. Mind you, there was a bit too much interaction when the baby Jesus disappeared! What a mystery! The plot thickened with the discovery of an empty beer bottle nearby….. sadly he has never been returned. However in true resurrection style we have a new baby Jesus installed, firmly strapped in his crib this time!!
So February begins with discovering what Jesus means to the whole world and as the month continues with what we call 'Sundays before Lent' we prepare ourselves for Lent itself in four weeks time. Lent is the time when we have the chance to think how we might respond to Jesus, the Christ, and to the needs of the world. Perhaps do a bit of Spring cleaning (!) In our hearts and minds, get back to those basics and 'ground' ourselves as we welcome all the wonderful new growth of creation around us.
Looking much further forward, we are very much looking forward to being able to invite you all back to the vicarage for the annual Vicarage Fete, raising money for our local schools. It will take place Saturday 25th June and we already have all sorts of exciting ideas for it. It looks as if we will have a busy year with the Queen's Platinum Jubilee at the beginning of June as well as all the usual village occasions and events. What pleasure to be able to mix again freely but sensibly we hope! As part of those village celebrations we will be holding special commemorative services in the parish. It also happens to be Pentecost Sunday but much more about that later!
So as winter continues keep looking for those signs of Spring around us, that lovely Spring cleaning metaphorically and physically is always there and who knows, maybe we will discover things we may have lost and now re-found. A time to get back to basics physically and spiritually?
Blessings and love
Liz
Post expires at 7:14pm on Saturday February 4th, 2023