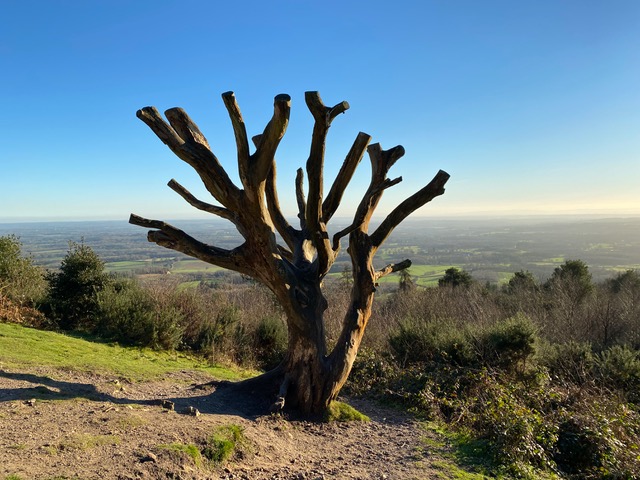 Dear Friends
It's been a glorious week of sunshine with deep frost each morning – a walkers dream weather, where you need to keep moving to stay warm. My thermals and fleece lined walking trousers have certainly come in useful.
In between long walks I have been finishing the first draft of the church accounts for 2021. We have a PCC meeting on Monday evening at which I will be presenting them before they go to our independent examiner for her to check them over. Our Annual Parochial Church Meeting is on Sunday 3 April after the church service at Capel – everyone is invited to attend, but only those on the church electoral roll can vote, so if you would like to be added please contact me and I can pass you onto our Electoral Roll secretary.
This week we have the following services:
9.30am Holy Communion BCP St Margarets, Ockley Rev Liz Richardson
10.30am Morning Worship St John the Baptist, Capel Rev Jo Elvidge
Capel's Christingle service will be held at 10.30am next Sunday (30th). This service will be for all ages and you will be handed a 'make your own' pack when you come into church. It has also been agreed that with the easing of restrictions we will again be able to serve coffee after the service.
For those who knew Peggy Barnett, John Ashwood has supplied details of her funeral which will be at Randalls Park Crematorium on 3 February at 12.30pm followed by the wake at Denbies. If you would like to go, please contact John on 07967 566372 jwoodash@gmail.com. It has been asked that you do a lateral flow test before attending and the family have requested 'no flowers' but to wear something green.
You will have seen recently that the Community Fridge team have won an award for all their hardworking during the Covid crisis. They are however there whether we are in lockdown or not and anyone is welcome to come and see what fresh produce they have each week. They have four stops in Beare Green/Capel on a Friday afternoon:
12.15 Turner House Car park
13.00 Rickwood Park
13.45 Capel Memorial Hall
15.00 The Weald School
The food is free, you are just asked to make a donation if you can, and everyone is welcome. They love to save food from landfill!
The readings for this week are attached along with our weekly sheet which has a lot more information about church and village activities.
Lastly, photo of the week is a sunny picture of the tree at Leith Hill tower, long dead but making a lovely sculpture.
With love and prayers
Debbie von Bergen
debbievonbergen@icloud.com
07774 784008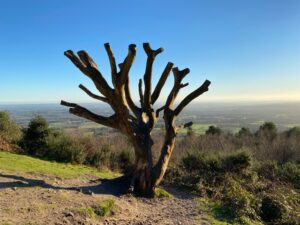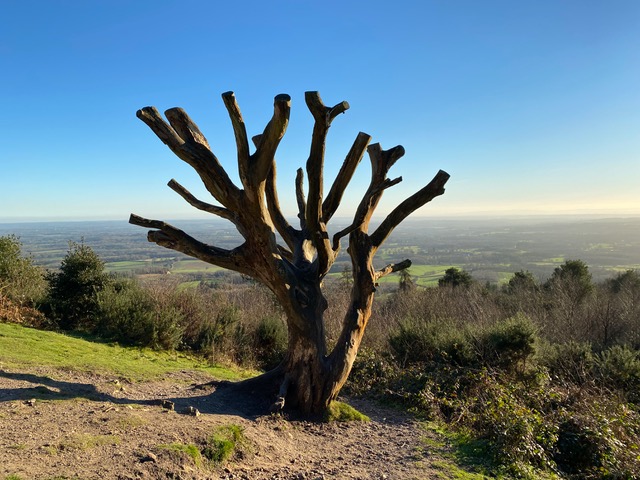 Post expires at 4:13pm on Sunday January 22nd, 2023