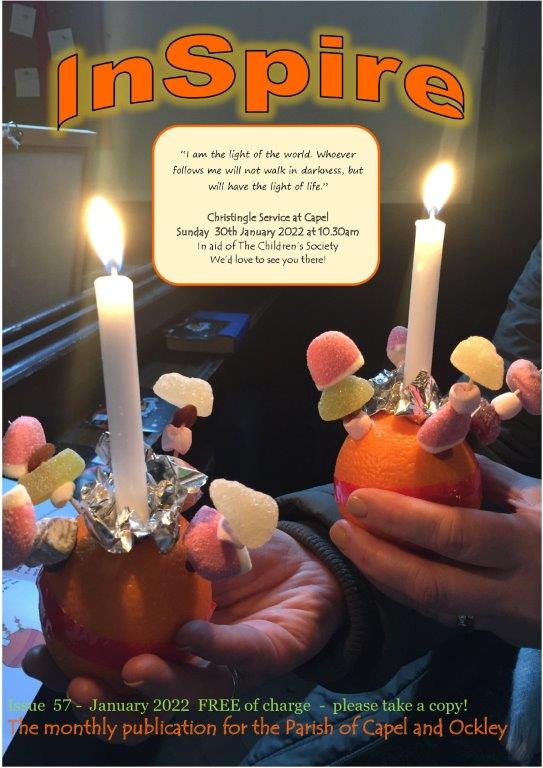 "I am the light of the world. Whoever follows me will not walk in darkness, but will have the light of life." In this issue we see in the New Year and celebrate Candlemas with our annual Christingle service on 30th January.  Plus we have a New Year Cafe church to look forward to on 9th January.
*As for the future….*
O my Father, my God, I am in Your hand;
and may I rejoice above all things in being so.
Do with me what seems good in Your sight;
only let me love you with all mind, soul and strength.
By John Wesley
Post expires at 7:30am on Friday December 30th, 2022