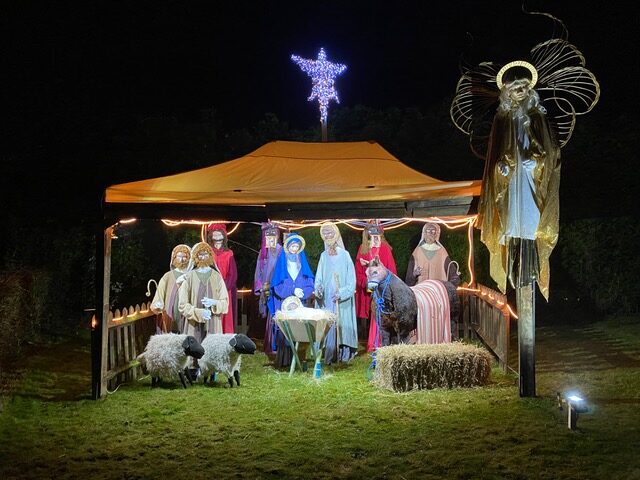 Dear Friends,
It's finally arrived, Christmas 2021 – Merry Christmas to you all! I do hope all your preparations are finished and that you are warm and well, I look forward to seeing some of you at church services over the weekend, but many I know are choosing to stay at home this year, being extra careful with the rise in covid cases.
If you would like to watch an online church service during your festivities can I recommend the ones broadcast from The Church of England. Their services are available through our website and can be found here:
www.capelandockleychurch.org.uk/services/services-on-line/church-of-england-services-on-line/
If you would like to come to one of our services here is the run down, the times are slightly different to normal, so please read carefully:
Tonight (Friday) 24 December 11.00pm Midnight Holy Communion, Capel Church
Tomorrow (Christmas Day) 10.00am Parish Celebration Worship, Ockley
Sunday Boxing Day
9.30am. Matins at Ockley taken by Gill Christie at Ockley
9.30am Holy Communion with Rev Jo at Capel
I attach the sheets and readings for both Christmas Day and Boxing Day Sunday. The Christmas Day weekly sheet is different to normal and includes a Christmas quiz. The answers will be emailed out next week, but if you would like to send me your answers there maybe a small prize for the one who gets most right! Here are the questions:
1. Only two gospels have the details of Jesus's conception and birth, which are they?
2. What was the name of the angel who appeared to Elizabeth, Mary's cousin to tell her she would give birth to John the Baptist?
3. This same angel appeared to Mary to tell of Jesus's birth – how many months later was this?
4. Which prophet prophesied that the Messiah would be born in Bethlehem?
5. How did Joseph and Mary get to Bethlehem?
6. When the shepherds went looking for Jesus what was the sign they were to look for?
7. Which Old Testament prophet had the most to say about the birth of Christ?
8. How many wisemen or Magi came to see Jesus and how old was Jesus when they arrived?
9. When Joseph and Mary took the baby Jesus to the temple for the purification rites they met two people, who were they?
10. Which emperor ordered all the boys under 2 in Bethlehem to be killed?
11. Where did Jesus and his parents move to, to escape from this?
12. How long did they stay there?
Many of you will have seen the wonderful nativity scene outside Rev Liz's house – it's even larger than last year and looks fantastic. I've been down to take photos of it a couple of times. Each time I have met people also admiring it and taking their own pictures. The lady yesterday morning commented that she found it very moving – how wonderful that Rev Liz has been able to touch people's hearts in this way. Do go and have a look if you haven't already – our photo of the week is of course a picture of the scene at night time.
I hope all of you have the most fantastic day tomorrow, please say a prayer for all those who will be alone or in trouble this Christmas – may 2022 be a year of new beginning for them.
With love and prayers
Debbie von Bergen
debbievonbergen@icloud.com
07774 784008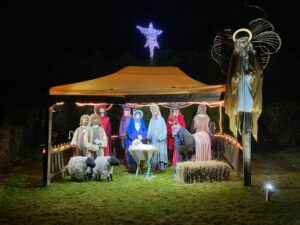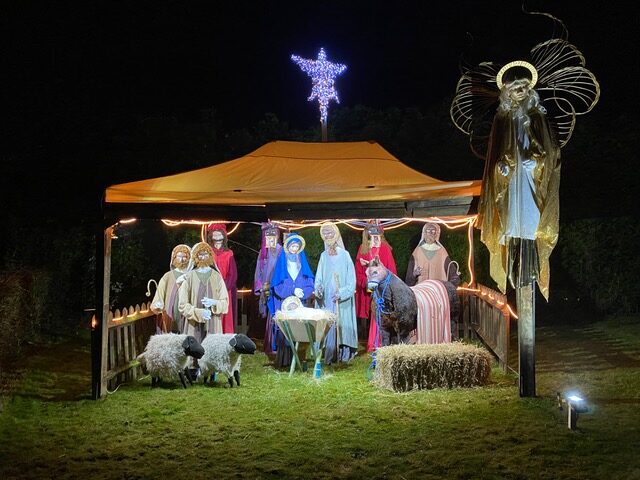 Post expires at 7:37am on Sunday December 25th, 2022