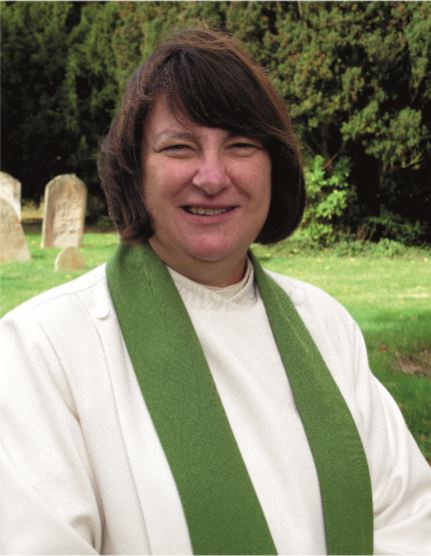 November – it seems hardly possible – time seems to have flown once more. As I put the services page together I couldn't believe that we are nearing Christmas. It honestly doesn't feel that long since last year, when we were all in the depths of lockdown, not able to share the festive season with our loved ones or those who we would normally invite into our homes. Winter is certainly approaching now, but its good isn't it to appreciate these days before the festivities which hopefully will take place this year. We have just celebrated the fruits of the season with harvest festivals at both our churches and sent off lots of food to the local food bank and thank you to all who contributed and especially our lovely Scott Broadwood children. Our next shout out will be for contributions to the Christmas hampers we will be preparing in December for needy families locally. Do look inside church for more details and a sign up list later on this month. Also if you know someone who would appreciate a hamper or a small gift this year please do let me know?
Remembrance Sunday is on the 14th November this year and like last year we will be holding the entire service outside at Capel around the War Memorial at 3pm. At St Margaret's Ockley the Remembrance Service will take place outside also in the morning beginning at 10.45am. This I think is the most sensible way of allowing as many as would like to attend to remember on this most auspicious of Remembrance Sundays – the Centenary of the British Legion. This year we will be missing one very important person, Ian Moon, who died this year. Ian along with his colleague Richard Orme have been our British Legion representatives for many years and we will miss him. Richard will be with us and carrying the Capel British Legion Standard in honour of Ian for what will probably be the last time as it is due to be laid up in church afterwards.
As we take time to remember this year in various ways those who are sadly no longer with us and the nights draw in it is easy to let these sadnesses get the better of us. I myself have lost one of my brothers unexpectedly last month and it makes me very aware of my own mortality. I know that many in our parish are coping with many challenges, illness and loss but as the reading I have chosen for my brother's funeral which is from Ecclesiastes Chapter 3 says, for everything there is a season, and time for every matter under heaven…. Let it be so and let us encourage one another as there is much to give thanks for in our lovely villages as we gear up for Christmas!
So whether I may see you at our first ever Christmas Fair in Capel later this month or decorating the community Christmas Trees on that first Saturday in December or celebrating the coming of Christmas in our Christingle Service at Ockley or in a more reflective mood at one of our services, please know that we are here to help you in any way we can. In the meantime let us embrace the season we find ourselves in and all that surrounds us, let us help one another and know that God loves each one of us deeply knowing all that we face in life and will help us if we let him.
With my love and prayers as ever.
Liz
Post expires at 1:52pm on Sunday October 23rd, 2022