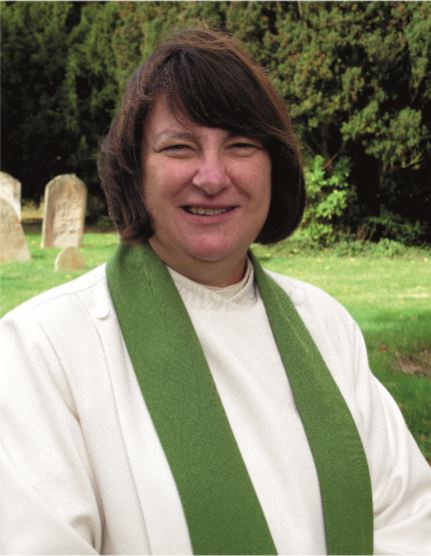 I probably say this every year but I do love the Autumn! The changing colours, the trees and bushes just letting in that much more light as the leaves begin to fall. This year, in fact this month I will have been here in Capel as your vicar for ten years! Hard to believe as time has generally flown in this amazing role. I can recall how when we first moved into Capel we were struck by how dark the village was at night with very few street lights. A torch was a very necessary piece of equipment to guard us from falling down the ditch along the street having picked up fish and chips from the van at the village hall! We were warmly welcomed by you all and I could trade for quite a while on the fact that I was the 'new vicar'. I think I have earned my stripes now so sadly I cannot use that excuse anymore!
Serving in rural or semi rural ministry is such a joy and it is lovely to be able to belong and be part of these communities. It is a huge privilege. It has also been so interesting to watch many of the children grow up from 5 year olds to teens in one of the best parts of my job which is to be involved with our village school. Then of course there have been the wonderful (I think!) Vicarage Fetes in our back garden. A childhood dream come true! And what a garden it is. Norman and Margaret Greenwood have helped us to look after it for a number of years now. Without them it would be something of a jungle I fear. It has been so special to have welcomed everyone into this lovely garden and especially the children from our schools to entertain us with country dancing and musical performances. Great team work beforehand and on the day ensured that these 'fetes' arrived and left as if by magic!
And so, what a joy it is to have such beautiful ancient churches to worship and preside in. Both St John the Baptist and St Margaret's have stood the test of time with faithful worshippers and supporters over the year which continues to this day. However, I guess what we all fear is who will carry the baton on when numbers quite naturally will decline in the coming years?
I have three years left in Capel and Ockley before age means I shall have to retire from full time ministry. How amazing would it be then, if by October 2024 we found those people who would carry on that baton?
These churches are here for all children, young people and adults of all ages. You have continued to welcome us in your lives over these last ten years. Let us continue in welcoming you too, by helping you discover the sacred in this ever-changing world. Perhaps you will be one of those who will help us build on the strength and faithfulness of the past? A past which has given life and solace to so many in our communities as they discovered the God who never changes but always meets us where we are.
With my love and prayers
Liz
Post expires at 7:32am on Monday September 26th, 2022