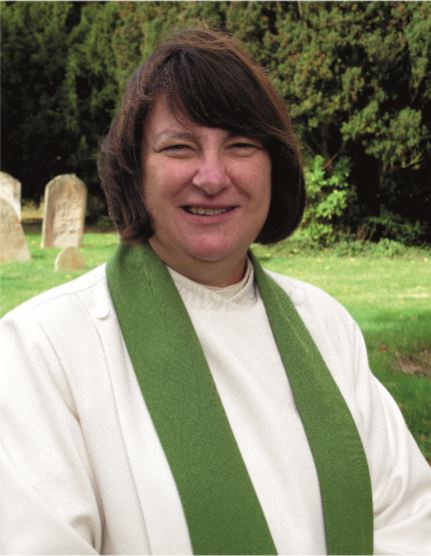 Liz's Letter
September – a lovely month! I do like the Autumn and especially after the rather tricky summer we have been experiencing. I have spent quite a lot of time growing from seed some vegetables this year but I'm sorry to have to report that they have not borne much fruit. We dug in loads of potatoes and discovered just before we needed some dug up for our Sunday lunch, unbelievably underneath all that earlier growth and covering it up repeatedly, there were none there! Not one potato! Where had they gone to? I guess they just didn't form at all, so that was a bit of a disaster. Then my tomatoes appear to have suffered from too much rain and some are looking rather sickly. The courgettes grew into enormous marrows while we were on holiday and the broad beans covered in Black Fly deteriorated somewhat as well! Oh dear – well I think the pumpkins are still growing although there now seems to be one missing… But at least we live in a part of the world where we can easily get what we need from the shops. If our crops are ruined by rain or drought it's not really a disaster like it is in many other parts of the globe.
Because for others a failure in their crops or a shortage of labourers (the Coronavirus Delta variant has affected many smaller villages in poorer countries) is truly a disaster. Climate change has contributed to the terrible earthquake and tropical storm in Haiti this August leaving many dead and bereaved, homeless and more poverty stricken than before. The charity Compassion UK who organises sponsorship of many vulnerable children in these countries have reported that ten of their sponsored children died in the earthquake along with several caregivers. Some of us in the village support children through Compassion and this news really brings it home as we pray that our sponsored child or children will be safe . So do join us for one of our Harvest Festivals this year or leave donations in the churches. There will be information published as to how to do this. In the meantime let us hope and pray that the United Nations Climate Change Conference of the Parties (COP26) in Glasgow in November really can achieve and accelerate plans to get what they call this 'runaway climate change' under control.
Closer to home and on a happier note I am sure we all want to wish our wonderful Editor Corinne and her husband to be, Michael, a wonderful wedding day this month and a very happy married life together forever! Corinne and Michael will also be ringing the bells following their service. This seems to be a bit of a theme this year! Also we have another lovely couple who like Corinne and Michael and so many other engaged couples have had to wait a long time for their special day; Ella and Tom who are marrying at St Margaret's this month. We wish them all God's blessings as they begin the adventure of married life together.
With my love and prayers
Rev Liz
Post expires at 9:23pm on Wednesday August 31st, 2022