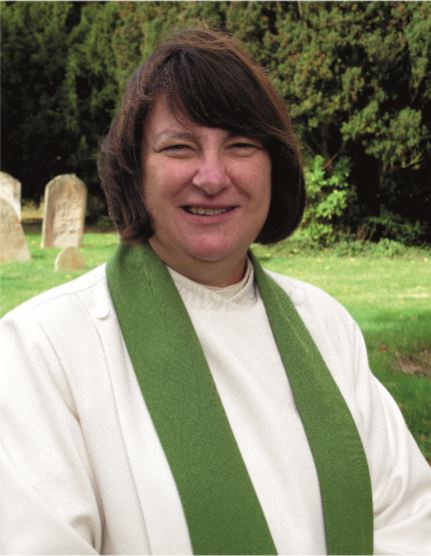 Vicar's Letter
The so called 'Freedom Day' has been and gone and I wonder what if anything that means
for you? For us at our churches I don't think anything much will change at our regular Sunday worship week by week. The law may have changed but I get the sense that most people wish to proceed with caution, especially as the infection rate continues to climb. By the time you read this our PCC (Parochial Church Council) will have met to discuss in more detail as we now have the Church of England 'take' on managing churches following the lifting of government restrictions on July 19th. All is now possible but is it wise? This is the fine line we have to try to walk so that we can play our part in keeping others safe inside our buildings. For those who are acquainted with St Paul, he wrote to the church at Corinth '"All things are lawful" but not all things are beneficial'! Words for us today perhaps?! Anyway be assured that we will be considering how to proceed so that all people can feel safe and protected, particularly the vulnerable in our community. For what we call the occasional offices, baptisms, weddings and funerals, these may well have to be considered on an event by event basis. It will be interesting to see how the next few weeks go as the country adjusts to the end of lockdown rules.
We certainly live in an age of uncertainty at the moment so I am pleased to be able to tell you about an event happening in Dorking on Saturday 25th September – 11.45 – 12.45pm at the Dorking Halls. The Archbishop of Canterbury is coming to visit us and this will be a unique opportunity to put questions to Archbishop Justin and hear him speak on how to find security and hope in uncertain times. It is a free event and you can book free places at BigQuestions-Dorking.eventbrite.co.uk <bigquestions-dorking.eventbrite.co.uk/>. For further details please do email me at liz@hostmyserver.co.uk <mailto:liz@hostmyserver.co.uk> especially if you have a question to put forward and I will help you with that. Also please contact me if you would like someone to take you, book you a place especially if you are not online. For non online please contact me on 01306 711260.
It has been wonderful to have welcomed many of you back to teas again on Sundays and congratulations to St Margaret's for their first tea afternoon which was a huge success last month. You will see that there is another one at the beginning of this month and the beginning of September too. Capel continues to hold teas twice a month and of course on bank holiday Mondays.
We have had to say farewell to some more old friends in our parish in the last month. Many of you will know Bernie Osborne from her days in the Holmwood and Capel, no doubt lending a helping hand. We will be holding a thanksgiving service to honour her life later this month on Saturday the 28th August. Tony Judge for whom the little animals in the hedge outside his home amused many sadly died and there was a wonderful send off for David Markham, a much loved member of the farming community and surrounds as he was laid to rest in the churchyard recently. We also said farewell to Lt. Col. Douglas James, described by his family as 'a true, officer and gentleman to the end'. What a privilege it is to do these services for these and many more from different walks of life but all with one thing in common, loving Capel and this area, and contributing much to the lives of others through their lives. At the other end of the scale we have welcomed several young children to be baptised this last month. I had to really brush up my skills as it has been a long time since we have been allowed to baptise anyone apart from in an emergency situation. Again such a privilege to welcome these young lives starting out on their journeys of faith.
So wherever you find yourself during this traditional holiday month, whether your days are mapped out for you as duty calls or as the opening prayer of the Church of England Morning Daily Office describes; 'the night is passed and the day lies open before us', we are all on a journey of some kind or another. I pray that you will find rest and refreshment knowing that God's love surrounds you.
With my love and prayers
Revd Liz
Post expires at 9:21pm on Wednesday August 31st, 2022