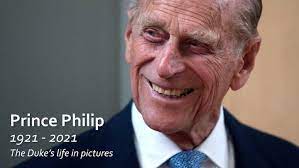 Dear friends,
I'm sure you will all have heard the sad news that the Duke of Edinburgh died this morning.  To mark this sad day the bells at Capel church will be muffled and ring at 6pm this evening.  The Diocese has suggested that we light candles in commemoration of his life, and you can sign an online book of condolences here:
Our church services for this Sunday have changed.  Graham Everness will still preach Matins at Ockley at 9.30, but cafe church at Capel will now move to Sunday 18th April and Rev Liz will lead us in a service of remembrance with holy communion this Sunday at 10.30am.  Please do let anyone know who doesn't have access to the internet.
For those of us who can't join us in church this Sunday there is a lovely tribute by Bishop Jo which can be watched here:
Our prayers are with the Queen and the rest of the Royal family as they mourn his passing and remember his long life spent in service to the crown and country.
Post expires at 8:01am on Sunday April 10th, 2022