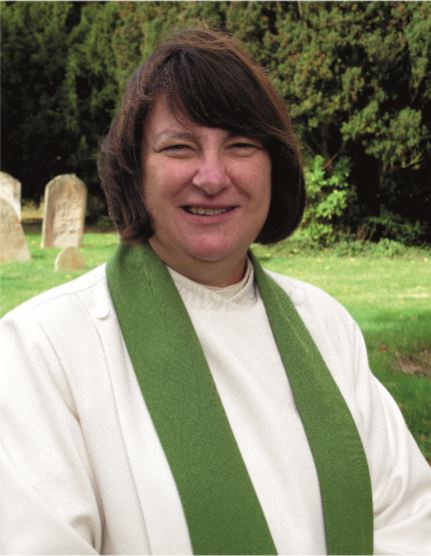 As I write this we are reminded that it is now a year that the first lockdown began last March. I groaned inwardly at the thought that not only do we have to continue to live with lockdown restrictions but we will now enter a season of looking back over the year and the various challenges and lockdowns! However, it's actually been quite useful thus far, as we can see how far down the road of coronavirus we have come, confident in the knowledge of being vaccinated already or in the future. Although we cannot assume anything with this virus, freedom beckons and if we continue to be careful, hopefully this pandemic will settle down. So as we are encouraged to look back on the past year there is much to think about. At the end of this month our parish will be holding its Annual Parochial Church Meeting (APCM) to review 2020. Yes I know it seems like we only just held one back in September, but that was to review 2019 – that year of Covid innocence! Nationally the Church of England is preparing four strands of work who together will help church leaders and PCCs to discern the shape, life and activity of the Church of England in the 2020s to create a shared vision. The Archbishop of York, the most Revd Stephen Cottrell is calling the Church of England to be "simpler, humbler, bolder and more diverse." Amen to that!
Although this work began before the pandemic it has been intensified and adapted in light of changing circumstances. Who would have thought that we would be filming our services this time last year? For many parishes the online attendance on live streamed and recorded services has been massive, reaching a new audience which we hope will develop into congregations, online or otherwise across the country. Like everything we have all been through in the past year new things have been learned or relearnt. Things that we wouldn't have tackled before, have out of necessity had to be done. What I wonder can we take out of the past year? What will we take into the future with us?
I know that I cannot wait to be back in church holding services and I am really looking forward to the baptisms that can now take place, the weddings that will go ahead despite restrictions in numbers attending currently. Also of course the many other services where we walk alongside those in need. As Archbishop Stephen told General Synod the key performance indicator for the emerging Vision process would be "the number of feet we wash, not the numbers attending our services, though we hope by faith both will grow". Amen to that too!! Although I imagine the Archbishop is talking metaphorically about washing feet in this time of pandemic! Although if it needs to be done……!
Well, there is going to be a lot more to the process of re-envisioning church for this post Covid world but it's inspiring and exciting. Something else I am looking forward to is the return of our Cafe Church to the garden at The Crown. We had some lovely services there last summer and some wonderful online services from Bob and the Cafe church team. Bob has also booked some great musicians as we resume concerts in church from the Autumn (all being well) so look out for them. Bob has also written a wonderfully inspired article in this issue about the Cross and its meaning on his Cafe Church page.
So as we enter Holy Week at the beginning of this month and soon celebrate the empty tomb at Easter I wonder what the disciples thought when it seemed like all had been lost as their beloved Lord was so cruelly put to death. Rumours began to circulate on that first Easter Day but those rumours soon became a reality. The reality that Jesus had risen from the grave and appeared to firstly Mary and then Peter and John who could not believe what they were seeing and witnessing. In those early days of Easter, Jesus appeared to many of his followers and I personally love the accounts of those resurrection appearances. In particular I love the story of the Emmaus road where those disciples walk sadly back home after Jesus had died. In their sorrow and disappointment they fail to recognise the stranger who falls into step beside them. They recognise him later when having invited him to join them for dinner when the stranger breaks bread they realise it is Jesus who has been with them all the time. Or the occasion when the disciples are fishing with no result and a stranger directs them from the shore as where to place their nets resulting in a massive catch. That helpful stranger they realise is Jesus who has lit a fire on the beach and with their newly caught fish cooks and serves them breakfast. Such wonderful accounts which show us how we all see Jesus in different ways. I wonder, in looking back over this last year have you seen the love of God through Jesus played out in some way? As Jesus cooks breakfast for his disciples, Peter in particular is given the opportunity to make his peace with his Lord who he denied three times as Jesus predicted he would. So the past is made peace with, so to speak, because then we are free to walk unburdened into the future. So as we celebrate a second Easter in lockdown, let us make peace with this very strange year past and walk freely together into the future.
Happy Easter!
With my love and prayers as ever.
Liz
Post expires at 7:17am on Tuesday March 29th, 2022