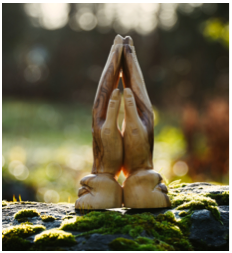 Dear Friends
This is an extra email this week to mark the start of Lent. I hope you all enjoyed your pancakes yesterday. I have recently read an article about the start of Lent in other countries, it turns out that a number of European countries have doughnuts in various forms and call the day 'Fat Tuesday' – I rather like the doughnut tradition!
There are numerous Lent resources available, here is a roundup of some of them:
First there is our own Lent course being run by Rev Liz and starting next Monday at 7pm on Zoom. This course will run for 6 weeks and we will be discussing 'Creation Matters'. Don't worry if you can't come to all the sessions, they will be recorded so that you can access them in your own time. If you haven't used Zoom before or would like some help setting it up, we can do that too! Just email Rev Liz (liz@hostmyserver.co.uk <mailto:liz@hostmyserver.co.uk>)
The church of England has produced a lovely booklet called #LIVELENT – God's Story, Our Story. These booklets will be available in our churches later this week, both on their own and part of the Lent bags that we have produced. Please do go to either church to help yourselves.
The Lent bags include the booklet above, a palm cross, another booklet about Easter and a couple of little treats. They will be in our churches from Thursday. Please do take one for yourself or someone you know locally who would appreciate it. These will be delivered to those on our delivery list this weekend.
The Bible Socety is running an online programme called 'The Lent Encounter' which is based around Andrew Ollerton's new book 'The Bible : A story that Makes Sense of Life'. You don't need to own the book to benefit from the 40 days of emails which will include bible verses, video reflections and challenges.
Roots who produce resources for churches have developed a lovely series of reflections for Lent giving us an opportunity to explore in a biblical context the challenges and changes of everyday life we have experienced during the pandemic. The reflections are attached as a pdf. If anyone would like a hard copy, I can print some off and deliver them to you. Today's picture is taken from their leaflet.
Speaking of challenges, 40 acts which normally runs a series of challenges to benefit others during Lent has understandably decided that this year they can't go ahead as normal, but they are going to put out some inspiring emails. If you haven't heard about them before take a look at their website:
40acts.org.uk/some-news-for-2021/ <40acts.org.uk/some-news-for-2021/>
If you happen to be at home with children or can share this with those that are, the following resources from Muddy church – which you will hear more about in the future look great fun:
www.muddychurch.co.uk/lent-40-moments-and-40-bags <www.muddychurch.co.uk/lent-40-moments-and-40-bags>
With love and prayers
Debbie von Bergen
debbievonbergen@icloud.com
07774 784008
Please do let us know if you would rather not receive emails from us, or alternatively let us know if there is someone who would like to be added. We will never share your details with other organisations.
.
Post expires at 6:56am on Friday February 18th, 2022