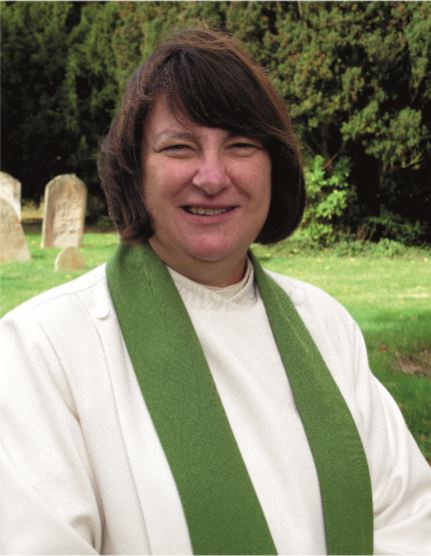 I am no marathon runner but I can imagine that it is typical that in those final last stages of a race i.e. more than three quarters through with the end in sight – these must be some of the most difficult to physically and mentally to run – your body and mind is tired yet you have to keep going. Yes the combination of January and a more intensive lockdown because of the Covid variant is tough. Yet and yet the end is in sight. It has been a delight and wonder that so many of our over eighties and key workers have proudly been vaccinated and surely helps us all to cope with current restrictions. Each of the three lockdowns we have experienced have seemed to have their different flavours so to speak. Last March seemed very much quieter and of course we had the blessing of the beautiful Spring in which I remember lots of lovely walks with bluebells and primroses, exploring more of our local countryside around Capel and Ockley, clapping for the NHS and Carers, digging allotments, scarecrows and all sorts! Flexibility arrived in the early summer so that was another change and support bubbles too! The November lockdown had a different flavour altogether, not such good weather then, but Christmas was ahead and I used the time to get ahead for Christmas services and all that entailed as well as online shopping! We also began to think about the Nativity scene that graced our front lawn in December, with the help of Christina Curtis who masterminded the wonderful figures that took up residence! It was such a joy to see how people would stop and pause, take photos, pose beside and explain the scene to their children. Gary Collins lit the whole scene up and with Doug's magnificent guiding star held up by various apparatus until Storm Bella decided to hit that is; which led to the star moving over to take up its final position above the stable itself. Quite right of course theologically!
So what next then?! What will be the flavour for this lockdown I wonder? For me I think it is good to really listen to what others are saying in the way of good advice and wisdom. It is easy in our usual busyness to just brush off much of the good stuff that comes our way. Much easier to instead remember the negative?! The enforced staying at home for a lot of us means we have a unique opportunity to spend time doing something we always say we don't have time for or maybe discover we don't ever want to do that thing?! Spring lockdown saw me begin some much needed interior decorating – there's always that to finish…. Whatever it is and at the moment I find its just plodding on in that marathon scenario, I am beginning to see signs of Spring as this month we enter the season of Lent. And what does Lent lead to? It leads to Easter and the resurrection of our Lord Jesus along with all the new life that is always there however hidden by viruses and lockdowns.
Looking forward to Lent we have decided to study something which we have all appreciated hugely in recent times – creation and all that is within it. Called 'Creation Matters' it is a course which will meet initially via Zoom on Monday evenings at 7pm beginning on February 22nd. Please let me know if you wish to join us. We shall be covering such matters as why we should care for creation, climate change, our attitudes to animals and how to apply what we learn to the way we live. This is looked at from the Christian viewpoint but we have much to learn from each other, so don't feel you have to be a paid up Christian to join in! We will be using scripture as our text but people of all faiths or none very welcome indeed.
It has of course been a great sadness to have to close our churches for public worship but do remember that we are broadcasting a service for you each week on our parish website capelandockleychurch.org.uk . If you are not an online person then please do contact me or one of the team to arrange for a DVD or a printout of our weekly readings and notes which we can deliver to you. There will also be copies just inside church each week along with this our wonderful InSpire church magazine and the new Capel and Beare Green magazine! A huge thank you to Corrine for taking on the editorship and production of this. Please do support her and all of us by giving her material and your thoughts for this new venture. We are of course always here for you to assist with all the usual offices and a listening ear. We would love to hear from you and how you are doing in these times. There are restrictions still with baptisms, weddings and funerals but the latter still take place of course albeit in smaller numbers. I look forward to being very busy in the future when we can all meet unrestricted and join in all the many celebrations that have up till now been postponed.
So as we finish this month of January on the high note of Jesus' presentation at the Temple in Jerusalem when we have celebrated Jesus as the light of the world, let us be those who will carry our own light and join it to his as we travel towards Lent and Easter and get this marathon finished!
With my love and prayers as ever.
Revd Liz
Post expires at 7:57am on Sunday January 30th, 2022