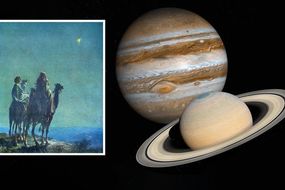 Dear friends,
As you all know (hopefully!), tomorrow's Sunday services are cancelled at both our Parish churches ie. the morning services at both and the Nine Lessons and Carols at Capel.  This was not a decision taken lightly by the PCC and we are again meeting on Monday afternoon to review the coming week in view of local Covid infections.  In the meantime, please find attached the weekly notes, blue reading sheet and Bishop Jo's sermon.  You may be interested in a service online tomorrow for the *Fourth Sunday of Advent – Comfort & Joy on You Tub**e*.  Comfort and Joy is the Church of England's christmas campaign this year and there are booklets in church with reflections etc. for everyone to pick up a copy should you so wish.  It is also possible to download the App and receive reflections by email.  This was featured in December's InSpire, but if you missed that and would like to sign up, here is the link: www.churchofengland.org/our-faith/what-we-believe/advent-and-christmas/comfort-and-joy-our-advent-and-christmas-reflections
*Star of Bethlehem*
You may well be interested in this, which is due to take place on Monday (21st December)  evening too!  Every 20 years the gas giants Jupiter and Saturn cross paths in the night sky during a so-called Great Conjunction. On these rare nights, the two planets almost come within touching distance of one another. This year's conjunction is special, however, as Saturn and Jupiter will come exceptionally close – close enough to resemble the famous Christmas Star.
On Monday, December 21, Jupiter and Saturn will come within 0.1 degrees of each other. At their closest, the planets will be less than one-fifth of the diameter of the Moon apart. With a bit of luck, the planets will appear as one to the naked eye, resembling the Christmas Star from Nativity. The planets last came this close in 1623 although the conjunction was
not visible at the time. The last observable Great Conjunction happened in 1226 and will not be matched until 2080. So be sure not to miss it.
www.express.co.uk/news/science/1373324/christmas-star-2020-how-to-see-conjunction-jupiter-saturn-evg
After Monday's PCC meeting, we will of course be using this email list to inform everyone of the outcome regarding the Christmas services and it will be published on the church notice boards,  the Parish website and social media.  In the meantime, I do hope everyone enjoys the Christmas break.
Best wishes,
Suzanne
Suzanne Cole 07923 517202
Please do let us know if you would rather not receive emails from us, or alternatively let us know if there is someone who would like to be added.  We will never share your details with other organisations.
*Photos of the christmas trees – with thanks to Philomena and Rev Liz
with the village hampers by Leigh de Souza.*
Post expires at 1:33pm on Sunday December 19th, 2021