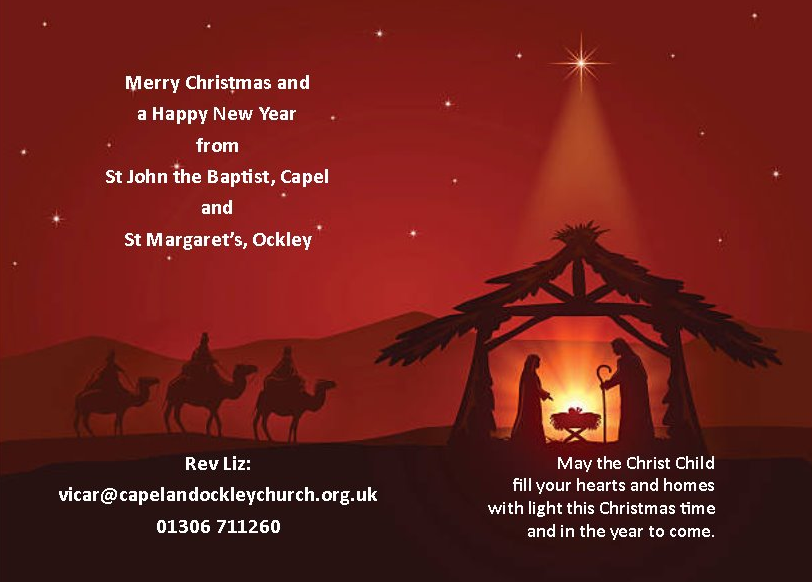 Every year many of us buy loads of Christmas cards and write to all our family, friends, acquaintances, neighbours, colleagues etc to wish them a merry Christmas and a happy New Year. Some enjoy the job of writing cards but, listening to the conversations, many more find it a chore. There is also quite an environmental price to be paid for all those cards: paper is produced from wood and not all trees that are used are grown with regard for our planet. Most cards come in single use plastic, at best in multi-packs but often individually wrapped.
As an ECO church initiative, we would like to try out something new that will also help decorate our church: a communal Christmas card scheme. This year, instead of each of us writing cards for many of our fellow churchgoers we suggest we all write one card to the whole congregation. We will display the cards in a creative way in our churches and we can all look at the cards and see what good wishes have been sent to all of us.
Please check our ECO tip for last month in the ECO Church section for guidance on how to deal with this and other Christmas cards in a sustainable way.
It would be very fitting if all who take part would consider making a contribution to a charity of a value similar to the amount saved by sending fewer cards. This could be Tree-Aid, our own PCC or another deserving cause of your choice. Please don't go so far though as to not send a card to someone who is looking forward to receiving a Christmas greeting in their loneliness.
Phil, Margaret, Judy, James, Donna & Dineke aka ecoteam@capelandockleychurch.co.uk
Post expires at 9:17am on Monday November 30th, 2020