Baptism Tea
On a beautiful spring afternoon, we were welcomed into Capel Parish Room to celebrate with other families in our church community. There were so many well planned and thoughful activities delivered in a relaxed way and at each family's pace, the whole event flowed effortlessly. Our two year old daughter Jasmine enjoyed decorating eggs, making a spring garden from natural materials and chasing bubbles outside. She was delighted to spend time with other children of different ages and wanting to be like to 'bigger girls', she sat perfectly to enjoy a storytime with our local author Jennifer. With the children enjoying themselves, it was great to meet and catch up with other parents over a cup of tea.
The afternoon commenced with a delicious tea of sandwiches, snacks, fresh fruit and cakes. We felt very much looked after and having no extended family locally we feel blessed to be surrounded by such a loving and caring church family.
Thank you to everyone who played a part in preparing for and delivering the event and volunteered their time and skills to make the celebration run so smoothly. We look forward to many more celebrations in the future.
Victoria and Christopher Moss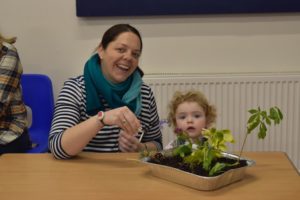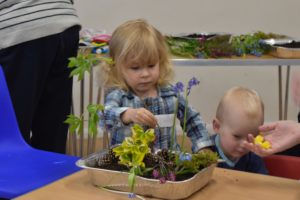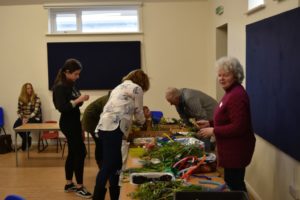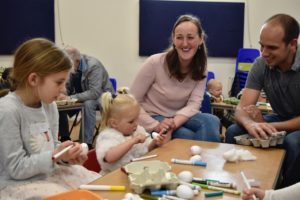 Post expires at 8:46am on Sunday April 19th, 2020